---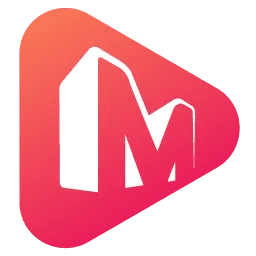 MiniTool Movie Maker Download
Whether you're a professional filmmaker looking for free, intuitive software to help you edit clips or you are just starting out with a film making hobby, MiniTool MovieMaker can be a vital tool in your toolbox. While some film editing software is more intimidating than trying to break into the film industry itself, this app delivers on simple, sensical design. To learn more about the advantages and features of this app, keep reading below.
Software details
---
Software description
---
MiniTool Movie Maker is an app that allows users to create attractive, functional clips with all the trimmings. This app provides users with all the tools they need to polish and edit a film after shooting it. From captions to subtitles to audio editing and more, this app is a one-stop shop for amateur, hobbyist, and professional-level movie makers who need a free, extensive editing software option.
What are the main features of this app?
While this app has so many features to list out in one article, there are some key features that make this software unique. Some of the main features of MiniTool Movie Maker include tools that allow users to edit the audio, visuals, and transitions of a clip of film. Additionally, the app includes a robust number of effects to make your vision materialize and your film stand out from the crowd.
Naturally, with such a large base of features, we would never be able to cover them all in a few measly paragraphs. To see all of the features this app has to offer, you would be best off downloading the app and installing it to see them for yourself.
What are the benefits to the app?
This app has many key benefits, including its beginner-friendly design and lack of watermark on exported video files. A lot of free software that is similar to MiniTool Movie Maker keeps a watermark on the produced films. While this can help spread the word about an app's name and quality, it's not ideal for creators.
Since MiniTool MovieMaker removes the watermark on the final product, it allows users to create movies and videos that look more professional. This can give creators a cutting edge as they work their way into the film industry or content creation field.
What are the downsides to MiniTool MovieMaker?
The main downside to this app is that it is only compatible with Windows PC operating systems. This makes it highly limited in the types of devices and settings where it would be possible to use it.
Another clear disadvantage to the app is the pricing structure. Some users may find it unhelpful or unfair that they need to pay for certain features. While it's common for apps these days to employ a "freemium" strategy with some features being free and other features of an app requiring payment, it can still be frustrating for users on a tight budget.
How much does this app cost?
For basic usage, this software is free. Some features, such as creating videos that exceed two minutes in length after your first three videos, will cost a membership fee. Fees for the app's premium features can vary depending on which plan you choose.
If money's no object, then the app's pricing structure may not seem like a big deal. For those who want to make long videos on the app consistently, it may be worth considering whether you can invest in a payment plan at this time.