Advertisement
---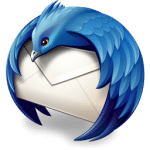 Mozilla Thunderbird

Download
Mozilla Thunderbird is a free tool that gets you connected to internet without the use of web browsers. It has a simple interface and the options and categories are present in menus clearly, that makes it easy to use by all the users.
Software details
---
Linux / mac / Windows 10 / Windows 7 / Windows 8
Software description
---
With time its popularity has decreased slightly but still there are many users out there who find it more useful than other browsers and internet applications.
Downloading and Installation:
You can install Mozilla Thunderbird tool by downloading its setup for free. Upon opening this file, the Setup Wizard will start up to guide you through the installation process. It is also preferred to close all other program windows while starting the installation for preventing accidental data loss. Choose the setup type from standard and custom options. The summary of all your chosen settings will be displayed for confirmation. Click Install button to continue process. After completion click Finish button to exit the setup window.
Email:
With this option you can create a new Email ID or can use your already existing one by entering Email address and password. The Emails can be stored at a remote network or within your PC. Your Emails can be read and managed easily here. You can keep important mails while delete the useless ones. All types of Emails can be stored in separate folders, by applying various filters, for making the search easier.
Chat:
You can chat with your social networking sites' friends by connecting to your account. You can connect to Facebook, Google Talk, IRC, Twitter, XMPP and Yahoo Messenger by simply entering your password and username.
Newsgroups:
You can start a Newsgroup by dedicating a server for this purpose. You need to enter your name, Email ID and server name. Then you can manage the accounts and subscriptions through its settings. The feeds and Newsgroups can be used to access and propagate latest news.
Calendar:
It is a new add-on that lets you remember your important life events by creating calendars. You can save your daily tasks and birthdays. The calendars can be shared on servers too.
Other Features:
Mozilla Thunderbird is the alternative tool for managing your Email accounts. It is a fast working application that lets you log in to your accounts and then view the Emails by dividing them into separate folders. It lets you access many chat engines for using the option from your desktop only. There are various settings that can be changed in order to customize the layout and usage of the tool as per your convenience.
Alternate Softwares