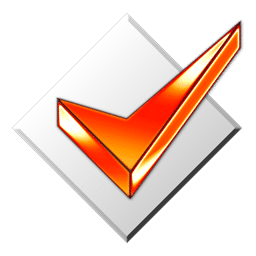 Mp3tag is a user friendly computer application that helps users to manage their audio files and make amendments in their metadata. The details can be edited for title, artist, album, year, track, genre, comment, directory, composer and discnumnber. It is an efficient tool for correcting any details that you wish to change and create playlists of your favorite audio tracks. It is a handy tool for those who like to listen to songs very often.
Mp3tag is an efficient tool to manage your audio files and to make any editing in their specifications and information. It is a freeware tag editor that was developed by Florian Heidenreich and is still undergoing further development process. It was developed for helping the music lovers who want to keep their tracks with proper details and get disturbed when they find their favorite songs with misspelled name or wrong music artist name. It helps users make their playlists clean and delete unnecessary or incorrect details.
Installation Method:
It is a multilingual tool that can be installed in English, Swedish, Serbian, Dutch, Polish, French, Hebrew, Slovak, Czech, Korean, Danish and 23 other languages. Its installation process is made much easier by the introduction of its Setup Wizard that gives clear instructions about each step. The distinguishing part that you need to choose in its setup wizard is its components. The components consist of shortcut icons and Explorer Context menu. The types of installation are: Normal, Full, Lite, Previous and Custom.
Features:
Mp3tag can efficiently perform batch tag editing and can write tags of ID3v1.1, ID3v2.3, ID3v2.4, MP3, MP4, WMA, APEv2 and also Vorbis comments on multiple audio files at a time. This tag editing is fully Unicode supported. The tags can be imported from freedb, Amazon, discogs, MusicBrainz and other online stores. You can edit cover images of any audio file. The existing files can be renamed on the basis of their tags. After the editing is done, you can export files to CSV, HTML and RTF formats.
User Interface:
Mp3tag options let you save or remove tags, read tags, create playlist, add or change directory, save configuration, view extended tags and filters, take quick action, convert case, select tag sources and restore input fields. You can interconvert among tag, filename and text file. You can mark your favorite directories to access them faster. The files can be moved from one directory to another. You can select multiple files to create playlists. Autonumbering Wizard also helps you with file management.
Options:
Mp3tag options are further divided into multiple categories. Here you can customize different settings for the categories of general, messages, directories, tags, tag sources, tag panels, genres, playlist, export, tools, networking, language and updates. Each option can be configured by choosing specific options.
Compatibility:
It is currently available for desktop version of Microsoft Windows Operating System only. Its latest update can work with Windows XP, Vista, 7, 8, 8.1 and 10 versions for now. Since it is currently under development, so expectations are that that it will be made compatible with other operating systems as well.