---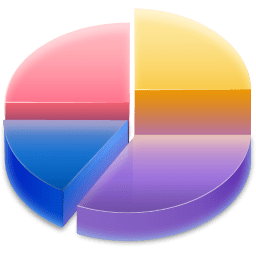 Partition Magic is a tool by Symantec that can create, shrink, delete, and even merge files without data loss. This app enables partitions to be manipulated by bootable media. With Partition Magic, files can easily be separated without the need for backup.  Because partition management is in such demand, there needs to be a reliable way to help perform the operation.  This all in one system also includes a boot management program to reboot individual systems when needed. 
Software details
---
Software description
---
The growth of operating systems is changing constantly. The end result is the constant shifting of how to properly facilitate hard drive partitions. Partition Magic has many powerful tools and features to help perform operations successfully:
Partitions can be converted into different formats.
Partitions are merged without losing data
Files on the hard disk can be quickly organized and optimized.
Expand or shrink partitions as needed
Clear out all unneeded sensitive data
Free space can be allocated to partitions
Run multiple operating systems at once
Hard drives can be spliced into several partitions
Will run on old hardware
What Are The Pros And Cons Of Partition Magic?
Partition Magic is a very effective system. However, it does have a few drawbacks along with the positives. The following is a list of the pros and cons:
Pros –
The app is completely free
Installation is easy and quick.
The app has the ability to merge, create, and resize partitions
Bootable media can be created to manage hard disks
The tools are handy enough to keep the hard drive up.
A data feature function keeps the files backed up
Cons –
It is not compatible with Windows Vista systems.
No updates are released
The interface needs to be upgraded due to age.
Advanced options are not supported
Compatibility issues arise from time to time.
How To Install Partition Magic
Partition Magic can be easily downloaded. The full version is completely free. However, there are options for getting the full paid version. All you need to do is hit the download button and follow the prompts. Once the system has been completely downloaded, you can utilize the user guide to help you navigate the system. Tasks like creating a new partition, resizing, copying partitions and more can be chosen with one click. The following operating systems support the app: Windows NT, Windows 2000, Windows XP, and Windows 8.
Is Partition Magic User Friendly?
Users will find this to be very easy to use. If you get stuck at any point, there is a user guide to help. There are also times when you may experience crashes and outages. The guide can also help you with that. It is recommended that you do not use this with a disk over a dozen GB. If you have an error code, you may have to get help.
The Partition Magic is a fun, safe, and effective way to create and convert partition files. It is user-friendly and has a lot of great tools to ensure files are protected. If you attempt to download with Windows, you may need a serial number for it to work. The installer can also create a rescue disk if needed. The best way to know for sure if it works is by practicing on old hardware.