---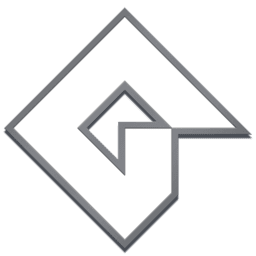 GameMaker Studio Download
GameMaker Studio is a simple tool that can be used by all ages to create their own games. This software promotes the use of cross-platform video games of any genre. At first, GameMaker was created specifically to accommodate computer programmers at a novice level. However, due to its usability, the GameMaker is perfect for beginners while still appealing to more advanced programmers. If you have ever had an idea for a video game and want to design it, this is the app for you. High schools and universities all over the world have used this software to teach coding. Professional programmers have also started their journey into the game world with GameMaker Studio.
Software details
---
Software description
---
GameMaker Studio utilizes its own language for scripting, which is referred to as GameMaker Language. This language is similar to that of JavaScript, so it is easy-to-follow due to its familiarity. You will then be guided through the game-making steps.
The self-paced process is designed to assist you along the way, bringing your ideas to life. Everything you need to make a video game is available in this one app. If you have any issues with the software for any reason, the Help Desk is available for you. You also have access to tutorials and webinars created by advanced users and intermediate users alike.
What are some of the features of GameMaker Studio?
GameMaker Studio has a custom drag-and-drop scripting tool, which allows users to complete standard tasks. This may include the implantation of objects and command functions, and can be done without inputting codes. You are able to make in-app purchases through The Marketplace, as well as sell and give away assets. The extensions have also been updated, and GameMaker Studio allows you to publish your games online to share with friends and family. It has a sound mixer onboard and in-engine physics. If you are looking for a larger target audience, GameMaker is a great tool for that.
What are the advantages of GameMaker Studio?
Once downloaded, you can still use the app even without an internet connection. This makes it perfect for entertainment purposes if you are venturing outside of your internet provider's covered areas. Its cross-platform gaming capabilities make GameMaker Studio versatile, and allows you to create games on different devices. The animation is clear and crisp, and the effects are professional and clean. Programmers of all skill levels enjoy the software because it includes everything you need to make a quality video game. The technology will give your games a professional touch.
Where can you find GameMaker Studio?
It is available for purchase on the GameMaker website. Simply create an account on YoYo to get started. This software is compatible with the following:
and more. If you are a beginner, GameMaker Studio will help you obtain an exciting and unique skill. That skill is video game creation, which is an extremely lucrative industry. Or if you would like to passively create a video game for personal use, you can do that as well. There are numerous opportunities to create something that will entertainment you, those around you, and eventually thousands across the globe.