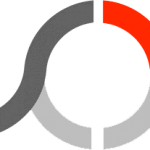 Photoscape is a great photo editing program with lots of features for the amateur and professional photographer. It's easy to use, has a ton of filters and effects, and makes it simple to touch up your photos. If you're looking for an all-in-one photo editor that does everything from basic edits to complex manipulations, Photoscape is definitely worth checking out.
PhotoScape is an image editing tool that is suitable for beginners. It provides users with all the necessary options required for editing of graphics in a simple user interface. All the functionalities of the software can be used easily for the enhancement of pictures. It allows you to view, edit, print, merge, split, rename and convert different images with ease. It is a free computer application that includes all the features and filters present in any other paid tool. The major reason behind its popularity is the fact that you can view and manipulate multiple images at a time.
Image Viewer
You can now easily view all the images stored in the hard disk of your computer by using the Viewer option of PhotoScape. All you need to do is to browse through the system and choose the folder in which the desired image is present. There you will see the thumbnail of all the images and you can click open any of those. The image will open in full screen mode and you can click the arrows for moving to the next or previous image.
Image Editor
You can either edit one image at a time with Editor or select multiple images with Batch Editor. You can easily adjust Auto Level, sharpen image, blur it, apply Film effects, use unique filters, resize picture, enhance brightness or contrast, use frames and much more. Furthermore, you can convert images to JPG, PNG, BMP or GIF formats while preserving the original information and can adjust its quality. The most common effects that can be applied are: Sepia, Dilate, Grayscale, Negative, Erode, Antique and Bloom. You can apply these settings on individual images or whole batch of photos.
Raw Converter
PhotoScape enables you to convert any image from extension of RAW to JPG. RAW format is usually used by photographers when capturing photos, as this format provides good quality as well as easy editing with the help of professional software. However, such images cannot be opened easily on every computer or mobile phone, hence it is necessary to convert them to more common formats. With the help of RAW Converter feature, you can convert RAW files into JPG images.
Animated GIF
The creation of GIF images is not possible for many image editing software. However, with PhotoScape, this process will take less than a minute. For creating GIF, you have to go through the folders in system memory and find the images that you need to add in GIF image. Then you can drag and drop the selected pictures, adjust their sequence and display time, set their sizes, change background color and manage aspect ratio. Saving the image will store all the selected settings and then your GIF image will be ready.