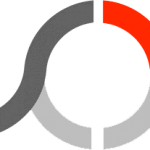 Photoscape is a great photo editing program with lots of features for the amateur and professional photographer. It's easy to use, has a ton of filters and effects, and makes it simple to touch up your photos. If you're looking for an all-in-one photo editor that does everything from basic edits to complex manipulations, Photoscape is definitely worth checking out.
Software details
---
Windows 10 / Windows 7 / Windows 8
Software description
---
What is Photoscape?
Photoscape is a free editing software for pictures. You can use the software to edit and batch edit, combine several images, change their colors, and more. It can be used on Mac and Windows. However, Photoscape X is more suited to Windows X and Mac.
In comparison to other similar software, Photoscope is at the top. Its multiple features earn it a good reputation since professionals and newbies can use it relatively easily. Furthermore, the software provides an interface that's intuitive and easy to use. The interface resembles a browser's, making it easy to search and use the software.
PROS and CONS
PROS:
Photoscape provides users with numerous features, which make this one of the best editing software for professionals and newbies alike. The software provides users with the option to edit and batch-edit, splitter, combine, and rename their images, free of cost.
Features:
Editor: users can adjust the color and brightness of their image, resize and crop it, draw and write on it, add filters and frames, and correct the backlight.
Batch-editor: this feature allows users to resize, rename, and convert their images to RAW or JPEG
Splitter: users can slice their pictures into multiple pieces.
The software also provides features such as face search, which helps users find other similar faces online, and the color picker, which they can use for changing the color of the picture or photography. And, once the user is done editing the image to their liking, they can give the document the name they want, convert it to JPG or RAW, and print it as a passport photo or portrait shot, or paper print it as a graph, calendar, or something else.
Color Picker & Corrector:
Through this feature, users can adjust the brightness of their images, as well as the saturation, contrast, gamma-highlighting, and hue. The color picker and corrector also offers the options to add movie effects or sharpen the images' quality.
Batch-editing:
Photoscape users have reviewed this as one of the software's best features, as it allows users to convert several images at the same time, based on the parameters they choose, namely the size and contrast of the images. Afterward, users can adjust their images however they please.
The platform is easy to navigate and use:
The features mentioned above have earned Photoscape an enviable reputation among editing software. But another aspect that makes it worth it is the software's toolkit. Beginners will have no problems using the software, as its interface is straightforward and well-labeled, though somewhat different than what users may be used to.
It's also worth mentioning that users can undo their mistakes and make changes to their work just as easily as they can use the software's other features. Photoscape provides users with an undo function that allows them to easily make changes to their work or start over.
Suitable for beginners and experienced users:
Once you start using Photoscape, it becomes apparent that the software was designed for beginners. However, that doesn't mean that experienced users can't enjoy the software's extensive features. Users can play around with the GIFs, filters and editing features that it provides.
CONS:
Despite its commendable characteristics, Photoscape users have some complaints about the software, though they are few and far between. One of these is the interface, that, though intuitive, can be confusing sometimes, especially for those who have never used the software. Other users have complained about the large quantity of features, which can overwhelm a beginner, and the fact that the software can lag at times.
Unusual interface:
Though suitable for newbies and professionals alike, there is one downside to using Photoscape. The software's intuitive interface can be hard to use and understand for some. And this is because Photoscape moved away from the classic toolbar and menu design that we are used to, placing the settings at the bottom of the screen. Therefore, this slightly unusual interface can confuse some users, primarily if they have never used Photoscape or similar software.
Too many tools and features:
Another downside to using the editing software is the fact that Photoscape has too many features, which can confuse some users, especially if they are newbies.
On the one hand, this is not necessarily a downside, as professionals or experienced users may enjoy the software's wide variety of tools and features. After all, a wide variety of tools means that users have more material to work with to get the desired results.
On the other hand, beginners may need help navigating through Photoscape's tools. And this is because the variety of features that it offers can be overwhelming for beginners.
It can lag at times:
One common complaint that you will meet in reviews is that the software tends to lag at times, especially when attempting to edit or save multiple files at the same time. This may be due to the fact that, since the software is fairly new, there are details that the developers will need to perfect in time.
IN CONCLUSION
Overall, Photoscape is good editing software, especially for beginners. It provides features that newbies and professionals can enjoy, at no cost. However, there can be downsides to using this software, like its tendency to lag at times, and its unusual interface, which can be confusing for some.
Overall, Photoscape can be a great tool if it fits your needs.