---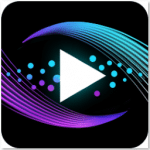 From playing DVDs or Blu-ray from program's library to accessing reviews of movies or TV series, PowerDVD got it all. With additional features like playing the video from where you left, to adding bookmarks to the clip, movie's primary & secondary subtitles, screen capture function, playing media in a karaoke mode and many others as well.
Software details
---
Software description
---
PowerDVD is a DVD media player for Microsoft Windows. Though the market is littered with several media players to choose from the performance, quality and craftsmanship of PowerDVD places it in the highest of classes. Often used in educational institutions and businesses, this program is a good choice for personal use, as well.
Special Features
Cyberlink PowerDVD includes a plethora of features that quickly make you realize this isn't just any old media player. 3D videos, ISO files, Blu-rays and DVDs are some of the formats supported by the software. Audio support includes Dolby and DTSutilizing 5.1 channel surround sound. While audio extraction to AAC and MP3 are touted. CD ripping to AAC, MP3, and FLAC are a few more attributes worth listing. TrueTheater 3D allows for playback of 2D DVD and Blu-ray movies into 3D. The ability to stream content from your PC across a network and in turn, retrieve and play content from other systems brings this program into the next era of Multimedia players. Other TrueTheater enhancements like Motion, Stretch, HD, Denoise, Lighting and Stabilizer enable your viewing experience to rival that of the actual theater. Motion changes the frame-rate of videos for a more fluid playback.
The non-linear technique of the stretch feature automatically adjusts the ratio of viewing in order to produce a complimentary output of video. The annoying pixel problem is alleviating with the Denoise enhancement. Color and clarity are superb with TrueTheater's Lighting capabilities and shaky pictures are a thing of the past thanks to the Stabilizer. PowerDVD also includes cloud storage for your favorite music. Social Media sites including YouTube, Facebook, Flickr and others can be browsed easily directly through the programs interface eliminating the need to open a new window and streaming from the website.
Proven Quality
The media player is the first ever to receive certification, under the Blu-ray 3D standard, issued by the Blu-ray Disc Association (BDA). Whether for home use on a few devices for entertainment purposes, in an educational environment assisting students in learning, or in a business setting that increases productivity and success, the use of PowerDVD is a smart choice for all types of daily activities that inclusively allow for utilizing key features that are as necessary for as they are enjoyable. The PowerDVD line of products is a great investment for groups small or large, for work or entertainment and for all age ranges.
Final Say
Reliable, powerful and functional describe PowerDVD. The nationally recognized program offers exactly what any user needs in a media player. Although it averages 4.5 stars among the experts in the computer software field, the PowerDVD receives 5 stars from this satisfied customer. There is no wrong way to use the PowerDVD and satisfaction is guaranteed.
Alternate Softwares