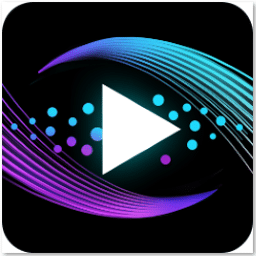 Cyberlink PowerDVD is considerably one of the world's best media application for photos, video and audio. Due to the advancement in media technology, the company recently released a new version, which supports the high definition blue-Ray video files.
The new version has an increased optimization for the already existing versions. PowerDVD enables it's user to edit an audio from a video file. The user is also able to easily download music from Director-Zone. With the microphone option, a user can record personal audio and do edits such as noise removal. On DVD files, a user can customize various options such as subtitle and title removal through the powerDVD customize option. The software also offers compression capabilities, where one can easily reduce their file size to enable them fit into a disc.
The universal media player PowerDVD is complete software package you required, for all of your multimedia content whether it's a movie disc, music file, photo albums, or a video file. It's not just some any player just to play DVD's or Blu-ray discs it's more than that. The recently updated version of PowerDVD has made it the market leader which best amongst the rest. It's not only a player with which you can only play your multimedia content but can also organize your media in a most suitable manner.
Power DVD is designed in such a way that you can play or view any kind of media format from obscure to the most popular one. Its one-stop solution for all of your multimedia requirement so that you sit back and enjoy.
From playing DVDs or Blu-ray from program's library to accessing reviews of movies or TV series, PowerDVD got it all. With additional features like playing the video from where you left, to adding bookmarks to the clip, movie's primary & secondary subtitles, screen capture function, playing media in a karaoke mode and many others as well.
With PowerDVD now you can stream and play 4k HD or 360-degree videos directly from YouTube and or even download them to view later on. It is the most updated and compatible player to play VR content and experience the VR content like never before. You can play high-quality formats like ULTRA HD Blu-ray, 1080P HD, 720P HD, and others as well, the software provides the best resolution for the wide-screen as well.
With special features of PowerDVD like true theatre optimization which enhance saturation & audio quality of your video, provide detail upscaling, and adequate lighting, stabilize the shaky video and cancel out the noise in the video, PowerDVD is definitely an era ahead of any other multimedia player
PowerDVD is the perfect software for you to enjoy the movies & TV series over your laptop or large screen monitor which is specifically designed and developed taking into consideration your comfort. And is best of when it comes to PC media playback.