Advertisement
---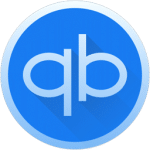 qBittorrent is a free and open-source torrent client. Unlike a lot of other torrent clients today, qBittorrent doesn't have any ads or bloatware toolbars bundled in its installer. The application is actively developed, and its team releases frequent updates. It is a very popular alternative to Torrent.
The app is very lightweight, despite having a lot of advanced features. On my Windows machine, it takes up under 50Mb of RAM, which is less than what one tab of Google Chrome eats up by itself.
qBittorrent is full of advanced features. It lets you organize, label and prioritize your torrents. It also features a built-in torrent search engine and a multimedia player. At the same time, it has a newbie-friendly interface, which would be familiar to users of Torrent.
The torrent client supports pretty much all operating systems, including Windows, MacOS, and Linux. I can recommend qBittorrent to newbies and advanced users alike, and it is a great alternative to Torrent.
Software details
---
mac / Windows 10 / Windows 7 / Windows 8
Software description
---
qBittorrent is a professional BitTorrent client. Since its user interface and functionalities are quite similar to uTorrent, you won't find it difficult to get a grip on this software. It's an open source tool and you need not pay a license fee to use this application.
Downloading Content
Many torrent websites give you access to free content. You can find books, TV shows, movies, video games, music and everything else on these platforms. However, in order to download this content on your PC, you need a specialized utility.
qBittorrent is the ultimate solution to download torrents. All you need to do is to enter the magnetic link and it'll download the required files in an efficient way.
Peer-to-Peer File Sharing
You may want to share files with others. Instead of sending the heavy files via an Email, why not make the most of a peer-to-peer file sharing service?
qBittorrent facilitates you to share content easily. File trackers help you monitor the sharing process and determine which users have downloaded your shared file on their PCs.
Fast Downloading
When you download a torrent on your PC, you may get irritated by the slow downloading process. This software resolves the issue. It fully utilizes the speed of the internet and speeds up the downloading process.
If your download is interrupted, there's nothing to worry about. Just right-click the file via the software GUI and it'll allow you to resume downloading from where it stopped.
Remote Access
Do you think you can run qBittorrent software only if you can physically access your PC? Then think again!
The latest version of this application provides you with remote access. You can connect this software with its web GUI. This way, you can share files with your friends or download content on your system even when you're away from home. It asks for your credentials to make sure no unauthorized user gets access to your PC.
Customizations
You can customize the user interface as well as the functionalities of qBittorrent to fit your needs. You can manage settings related to its performance, connectivity, behavior, RSS feeds, and the downloading process.
Overall, qBittorrent is one of the most popular BitTorrent clients. Its customizable GUI makes your work easier. You can easily download torrents and share content with your friends via its peer-to-peer sharing service. It supports quick downloads and enables you to create torrents in a simple way.