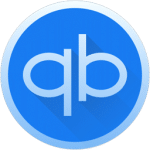 qBittorrent is open-source, peer-to-peer software for all your file-sharing needs. This software is built by passionate, volunteer developers who are experts in their field.
Initially started as an alternative to uTorrent, qBittorrent has grown into so much more—with a global community of enthusiastic users and developers.
Software created by a community means users have a say in it as well. We are able to continue operating and making the best experience possible.
qBittorrent features:
Wide compatibility—works with Linux, macOS, and Windows

Substantial legacy compatibility, even running on OS/2 and FreeBSD

Incredibly lightweight with a clean, minimal interface
Security is our top priority via frequent updates
Collaborative in nature—software that both benefits from and benefits our community
An easy-to-use search function that consolidates many torrent sources
Ability to make your own torrents
Fully supports RSS Feeds
Users of µTorrent will be easily able to navigate our interface
Choosing which torrents to prioritize, and can even queue up torrents
Compatible with port forwarding, including NAT-PMP & eMule
Completely free of advertisements, supported by our community through donations
Fully compatible with IPv6
An emphasis on privacy

Support for fully-encrypted connections
Private torrenting
Able to use magnet links, among many other privacy features
We believe that truly great software should be available to as many people as possible. One of the biggest challenges in qBittorrent is the language barrier. That is why along with being volunteer-designed and donor-funded, qBittorrent is available in more than 70 languages. Each day, we strive to increase our translation efforts even further.
If you would like to become a part of the volunteer community translation effort, we would be delighted to have you work with us. .
Make the switch to us today, and join our community!