Advertisement
---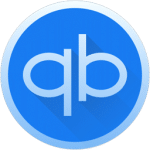 qBittorrent is a free and open-source torrent client. Unlike a lot of other torrent clients today, qBittorrent doesn't have any ads or bloatware toolbars bundled in its installer. The application is actively developed, and its team releases frequent updates. It is a very popular alternative to uTorrent. The app is very lightweight, despite having a lot of advanced features. qBittorrent is full of advanced features. It lets you organize, label and prioritize your torrents. It also features a built-in torrent search engine and a multimedia player. At the same time, it has a newbie-friendly interface, which would be familiar to users of uTorrent. The torrent client supports pretty much all operating systems, including Windows, MacOS, and Linux. I can recommend qBittorrent to newbies and advanced users alike, and it is a great alternative to uTorrent.
Software details
---
mac / Windows 10 / Windows 7 / Windows 8
Software description
---
qBittorrent is a BitTorrent client that is available as a free and open source file sharing application. It was first developed by Christopher Domez in 2006 and since then many other developers have made a lot of changes in the actual software to increase its functionalities. It is a multilingual tool that provides translation opportunity in more than 35 languages. It can run on Microsoft Windows, FreeBSD, Mac OS X, Linux and OS/2. For Microsoft Windows it supports 2000, XP, Vista, 7, 8, 8.1 and 10 versions.
Installation Procedure:
Execute the setup file after downloading it for free. Choose language of installer from its drop down menu and Setup Wizard will start where you have to accept the terms of license agreement. Choose all of its required components. It will also display the required memory space so make sure that your system is capable of fulfilling its requirement. Choose the installation location and the setup wizard will start the process of installation. After it is completed, you can click Finish button to exit the setup and launch qBittorrent application.
User Interface:
qBittorrent shows the list of all the shared files on the basis of their status. The status categories are: all, downloading, seeding, completed, resumed, paused, active, inactive and errored. It also shows the files that are labeled or unlabeled. The trackers warn you whenever there are any warnings or error messages displayed. It lets you easily add or remove any files and pause or resume the downloading of files as per your choice.
You can set priority for each file according to its importance. You can customize various options and settings about its behavior, downloads, connection, speed, BitTorrent and Web UI. The software screen constantly displays the speed of file downloading or uploading and you can view live graph to analyze its speed in detail. You can click the buttons of General, Trackers, Peers, HTTP Sources and Content to edit their settings and view information about them. You can also read about the statistics of the software.
Features:
qBittorrent owns a simple yet elegant graphical user interface. You can download or upload multiple files at a time and can manage queues based on file priorities. The bandwidth of downloading can be scheduled manually. When you enter query for searching particular files, it will go through all supported torrent sites and will find the files in the appropriate categories. It uses various extensions to enhance its functions and features.
The software uses proper encryption to save files from being damaged by unauthorized users. It uses IP filtering and is compatible with latest machines. An RSS feed reader and downloader is integrated within its setup to keep you aware of latest news.
Conclusion:
qBittorrent is a client of BitTorrent that lets you share files online. You can download files from many websites and can upload your favorite ones to let others benefit from them. Both the processes are done at a very fast speed. It is a cross-platform application. Due to its simplicity, all users can use it without much difficulty.