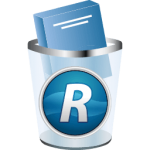 Revo Uninstaller Pro Download
Revo Uninstaller is an innovative uninstall manager. It lets you uninstall, delete, remove programs and solve uninstalling problems. Also it helps you to uninstall and remove unwanted programs installed on your computer.
Most computer users might be surprised to learn that when you uninstall a program, it doesn't necessarily remove all its files from your computer. Even with the use of "Add/Remove Programs" option found in the Control Panel for Windows users, some software data is still not deleted. Traces of program data such as the registry items, folders, and program files are left behind. Now with the help of Revo Uninstaller, you can get rid of these remant files and folders keeping your device optimized.
Revo Uninstaller is an uninstall utility software with useful features to uninstall computer programs. Unlike other uninstallers, Revo Uninstaller scans for leftover files, folders and registry entries which are left behind by most uninstalled programs. With its "Hunter Mode" feature, Revo uninstaller provides you with more unique features. It offers you some straightforward, simple to utilize yet effective and powerful approaches that manage processes such as uninstallation of user programs, stopping programs from running, deleting unwanted programs and prevent autostarting of user programs. It also provides you with detailed information regarding installed and running programs on your computer.
Revo Uninstaller makes the uninstallation simple and easy. However, most user programs come with their program uninstallers they are not effective. They uninstall programs leaving behind traces of unnecessary program data. These remnant files occupy disk space and even cause conflicts when installing a similar software to one which was uninstalled since they will have the same registry items.
Programs that cannot uninstall from their program uninstallers are the most stubborn during uninstallation. Fortunately, with Revo uninstaller which uses advanced and fast to execute algorithms, it uninstalls the program while removing all its remnant files such as registry items and program files. With the "Forced Uninstall" feature present in Revo Uninstaller Pro, you can remove partially uninstalled software and software not listed in the "installed software" section.
Revo uninstaller computer comes in two versions. The free version which gives you a maximum of 30 days before it expires. Once the period is over, you will have to buy it and upgrade to the pro version which has more powerful and exciting features.