Advertisement
---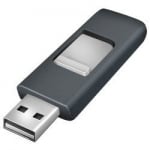 Rufus is an open-source application that helps users to create bootable USB drives. It helps you format USB flash drives and then you can use them to install an operating system on any PC. It's a free application that you can quickly download on your PC. It's a small size application that requires very little system resources to operate. However, if you want to save memory space, you can opt for its portable version. It can run on Windows XP and later versions of the operating system. This utility was developed by Pete Batard and is available in 39 languages.
Software details
---
Software description
---
Rufus is a free utility available for Windows OS. It can assist you in formatting USB flash drives as well as create bootable drives. With the help of these flash drives, you can install a variety of operating systems on computers.
The bootable drives prove useful when you need to use a PC in which no operating system is installed or the system files are corrupted. It'll save you time and make it easier for you to carry out important tasks.
Compatibility
In order to load any operating system on a USB drive, you'll need its ISO file. Let's take a look at the list of ISOs that are compatible with this application:
Windows OS – XP, Server 2003 R2, Vista, 7, 8, and 10
Linux OS – CentOS, Fedora, OpenSUSE, Mint, Arch, ArchBang, Damn Small Linux, Gentoo, gNewSense, Knoppix, Kubuntu, Ubuntu, Slackware, Parted Magic
FreeDOS
Bart PE Builder
Hiren's Boot CD
LiveXP
How to Use the Application
You have the option to install the application or use its portable version. Before using this application to create a bootable drive, make sure you already have the ISO file of the required operating system.
The user interface of the application shows a number of options. Choose the appropriate device and then select the operating system you want to install. You can also decide on the target system and partition scheme.
It's best to format a USB drive before saving the operating system. For this purpose, you need to choose the volume label for the USB drive in question and choose its file system and cluster size. The software works with various file types such as NTFS, ReFS, FAT, FAT32, exFAT, and UDF.
Once you're done, click the Start button. This will start the process of creating a bootable drive.
Features
The process of creating bootable drives and formatting USB drives had never been this easy! The intuitive user interface of this software helps you perform desired tasks in no time.
The software takes a very short time to perform the operations and is compatible with a myriad of file systems and operating systems. Moreover, you can also create extra partitions with this application.
Conclusion
Rufus is a lightweight utility that helps you create bootable drives. Whenever you want to install an OS on any system, this drive will help you out. It's a free tool and developers regularly release its updated versions with advanced functionalities.