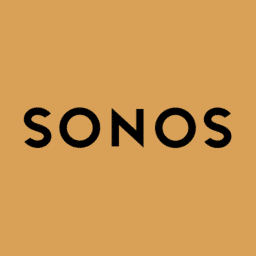 Sonos is a type of software that is very well known for its multi-functional products about audio. It was developed and founded in 2002 by Tom Cullen, Craig Shelburne, John MacFarlane, and Trung Mai. Currently, Patrick Spence is the one managing this. It has partnered with more than 100 companies that cater services relating to music, which includes the big brand namely Pandora, iHeartRadio, Spotify, and so much more.
Software details
---
Software description
---
The products in Sonos function with three main voice assistants which are Google Assistant, Amazon Alexa, and Apple Siri. Although, the last one mentioned is currently managed through Apple's Home application. Last 2021, Sonos gained Snips SAS, a private Artificial Intelligence voice platform that focuses on connecting devices with one main goal – to provide a very specific music assistant to various types of devices.
At present, Sonos offers eight electrically-operated speakers, four (smart) speakers namely One, Move, One SL, and Play:5, two heavy-duty soundbars which are BEAM and ARC, the entire sound system in the television, etc. Last 2019, the Company launched its very first portable and convenient battery-powered speaker that is rechargeable called Move and in 2020, they updated their software which matches with the latest speaker products called S2 System.
S2 System by Sonos is the app that you need in order to have a great experience in listening to your favorite music or even movies/series. This latest product of Sonos will take you to the next level when it comes to great audio quality because this one supports the better audio resolution, slick design, a higher rate of security, and a smarter system in order for you to stay up to date.
At Sonos, there are features that are so unique and simple. Very proud of its brilliant audio sound, not even better. You can get all that you need while experiencing a very amazing, brilliant sound. To achieve high-quality surround sound, you will have the need to set up those speakers in an instant and with the help of WiFi, you can begin playing music and so much more. When connecting to WiFi, you need to have a network extension to have a better connection in case you have a bulk sound system. Using Bluetooth with Move and Roam is also convenient especially when you are away from your household or turning off your WiFi.
Sonos is so easy to use – it is as easy as one, two, three. Very convenient to use wherever you go without worrying about the security of your account. They have been highly rated by different blogs, critics, even bloggers, and vloggers. However, if you are experiencing some inconveniences or doubts, they also have Customer Care Support that is ready to take your concern. This Company will surely not stop topping their own products just to let the users feel more convenient than others in the market. It has been trusted by so many users that is why it is still operating and providing high-quality products and services even up to this date.