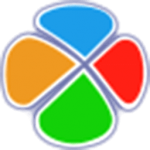 Start Menu X is small size software that was developed to make the work easier for computer users. It provides Start menu button for the Windows OS users and lets users perform searches for different content present in their system memory. It is a simple tool with easy to use options and you can get accustomed to it very quickly. Before installing this software, make sure that your system fulfills all its requirements otherwise it will not work properly and will make it difficult for you to find required files.
Start Menu X is a great computer application for those users who are tired of using same start menu and want to improve their experience. Different versions of the software are available for Windows operating system. Though it is compatible with Windows XP, Vista and 7 too, but it is especially helpful for Windows 8, 8.1 and 10 for bringing back the old and classy look of start menu. It displays all the applications and services in expanded menus so you can find all the software easily without much effort.
Features:
Start Menu X has a very attractive and user friendly interface that helps users navigate different folders and installed applications of PC in a convenient manner. It makes the search process very easier and lets you create custom folders to categorize each application according to its specifications. You can access games, documents, music, pictures and shutdown sessions fast and can pin those programs that you use often. It helps you bring back the old Start button that is not present in the new versions of Windows OS.
It is very easy to add new items or delete existing ones from Start Menu X. You can customize the theme and style of your start window by choosing any one of the present attractive styles. You can choose the applications that should be displayed in the menu and can omit the excess ones as per your wish. You can assign hotkeys to open important documents with a single keystroke. You can also go to your system settings for editing user accounts, passwords, images and desktop backgrounds.
System Requirements:
Start Menu X can run on Windows XP, Vista, 7, 8, 8.1 and operating systems. It is necessary to have a PC with 1 GHz or faster processor, RAM size of 1 GB for 32 bit and 2 GB for 64 bit architectures and free available memory capacity of 16 GB for 32 bit or 20 GB for 64 bit systems. A compatible graphics card should be mounted for its good quality graphics.
License:
This software has a free version as well as a Pro version available for its users. There are no charges applied for Free version but its Pro version needs to be purchased for $19.99 USD. After its Pro version is purchased, you must enter its registration key in the installation Wizard to use all of its features. The trial of Pro version can also be used for free up to 30 days.