---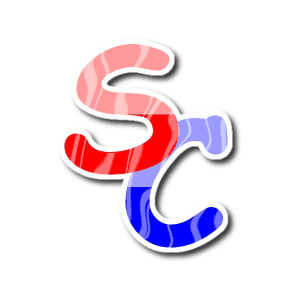 Supercopier is an amazing computer application that enables users to perform copy, move and transfer functions on files and folders in a very short amount of time. The product was developed by Alpha one x86 developers and is known for its high speed and reliable performance. It is a freeware that can easily prove to be an efficient replacement for built-in cut, copy or paste functions in Windows Explorer.
Software details
---
Windows 10 / Windows 7 / Windows 8
Software description
---
Transferring files can be quite a chore and less controllable. Windows, macOS, and other platforms only offer a limited way to transfer files between directories and other storage devices. If you want to have more control, you will need to download and use a third-party application. Some of those applications work, but it's not always reliable that your files are transferred entirely and if it arrived at the correct destination.
If you want a reliable and robust file copying and transfer tool for your computers, you should download Supercopier. It has many features and capabilities that your default file explorer doesn't have. Transfers are more manageable and flexible. You're not limited; use Supercopier today.
Supercopier: What it does?
Set transfer speed
Set default action for file transfer duplicate
Pause file transfers
CPU optimization
Resume after transfer error
Supercopier – Explanation of its significant functions and features
Set transfer speed
Supercopier has a feature that allows users to set file transfer speeds. Sometimes, you might want to set a specific rate for a file transfer for different reasons. You might want to trickle a transfer if you're waiting for something. If you're going to accelerate a transfer process, you can do it if you're rushing.
In using Supercopier, you can specify the exact number of bytes per second speed. Setting the detail will show you an estimated time it will take to complete the transfer. By doing so, you can visualize and decide what to work on during that time. Indeed, it gives you more control over your file transfers.
Set default action for file transfer duplicate
All of us probably have encountered when a file we're trying to copy has a duplicate on a particular directory. Worse, if it has many duplicates, the process becomes repetitive. Typically, the transfer prompt will alert you to decide whether to keep both files, cancel the incoming operation, or replace the old file with the new one. If it's only a few, it should not be an issue. However, if there are many of these, or it's always happening, it can be tiresome overtime.
Supercopier allows you to solve this issue. It will enable you to set default action for these situations. By doing so, not only will it automatically execute, but you're also able to leave your computer during the transfer process without worrying about unfinished tasks.
Pause file transfers
Unlike the default file explorers that come pre-installed on most computers, Supercopier can pause and resume transfers. If you're the type of user that wants to make that you witness the completion of a transfer, you can do so. If you're going to do something else, you can pause a process and resume it later.
If your computer is not very powerful, you can benefit from this feature. While transferring, you can pause the process to make room for other applications to use your PC's memory. This way, you won't experience any lag and other issues.
CPU optimization
Supercopier utilizes the prowess of your computer's CPU to accelerate and optimize file transfer. Copying extensive data into another directory sometimes lag your device. Well, to avoid this, Supercopier uses CPU optimization to perform better tasks and accurate copying.
Resume after transfer error
If a transfer has experienced an error for some reason, you can set it to resume automatically. It is useful for when you left your computer at that process, and you don't want to come back and see an unfinished transfer.
Alternate Softwares