---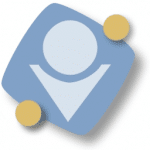 SyncBack synchronizes files and folders quickly and reliably. With this freeware you can backup copies and keep the important data and can save them at any location. The freeware scans all the files easily and modify the data to the appropriate folder on the destination drive.
Software details
---
Software description
---
SyncBack is the best tool for managing backups of your Windows machine. Never files and data from crashes and storage corruption again. SyncBack works the way you want it to be. It's flexible, so you don't feel limited to a few options. It's also straightforward to set up, therefore making it quicker for users to get it up and running. After installation, it's very reliable, so there is no need to worry about incorrect or incomplete backups. SyncBack will always have your PC's back. It's available in three different versions, with variable pricing. Whether you're a seasonal user or an experienced power-user, SyncBack is for you.
SyncBack – Highlight Features
Reliable backup system
Schedule and automation
Wide Windows OS versions compatibility
Cloud storage support
FTP and transfer protocols support
File encryption and compression
File backups version history
Supports scripts
SyncBack versions
There are three versions of SyncBack: Syncback, SyncBackSE, and SyncBackPro. If you're a seasonal beginner, then the regular SyncBack is good enough. However, if you want more control and features, it's worth upgrading to the SE or Pro plans. SyncBackSE has all the features of the free version plus more. SyncBackPro has all the features of SyncBackSE plus more. If you're having second thoughts or is confused about what version suits best for your needs, then we have an explainer. Read on.
SyncBack Free
Syncback is the most basic out of the bunch. However, even with limited features, it still gets essential jobs done. This version is entirely free and has no paywall along the road. It's best if you just backup sometimes or only once, for instance, when you're migrating to a new PC.
In detail, the free version includes the following features:
Reliable backup
Restore backups
Backup emails
Backup automation and scheduling
Backward OS compatibility
Unlimited backups
SyncBackSE
The special edition, SyncBackSE, is best if you're looking for more control but don't want to go overboard with the Pro version. It has more granular control over your backups as well as other features. It has all the features found on the free version plus more. Above all, it comes with a super affordable price.
Price: $39.95
If you're interested in the affordability of SE, here are the details of its features and functionalities:
Multiple configurations for the backup process
Expert profile
FTP technology for faster file and data backups
Process wizards for step-by-step backup guide and configuration
Customer support via email
SyncBackPro
If you want to level up your backup system, SyncBackPro is an excellent recommendation. It has an extensive amount of features and functionalities for advanced operations. It's a perfect option for professionals and experts. SyncBackPro's strength lies within the robust synchronization and integration with file transfer and protection technologies.
SyncBackPro is available for a reasonable price. Given its professional-grade functionalities and controls, every penny is worth shelling out for it. If you tried the free version, you'd be happy that all its features and those from the SE version are all accessible, plus more, on SyncBackPro.
Price: $54.95
SyncBackPro is the best choice for having a reliable and robust backup system. It's highly customizable and adapts to every user's needs and requirements. As such, if you're ready to upgrade, you'll never regret your decision. In detail, these are the features of SyncBackPro:
Support for Cloud storage
Mobile device remote operation
File transfer protocols integration
Backup automation and scheduling
Backup history
File encryption and compression
Support for scripts
Only backup file and data changes
Alternate Softwares