---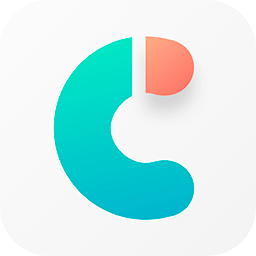 Tenorshare iCareFone Download
Tenorshare iCareFone is a great tool to have in your arsenal when it comes to fixing iOS issues. It can help you with everything from freeing up storage space on your device to repairing a broken screen. If you're experiencing any problems with your iPhone or iPad, be sure to try out Tenorshare iCareFone – you may be surprised at how much it can help. What are some of the issues that Tenorshare iCareFone has helped you solve?
Software details
---
Software description
---
If you need a one-stop solution to clean and keep your iOS device in working order, Tenorshare iCareFone is what you need. This software clears junk files, cookies, and data to keep your phone fully optimized. There are many things that can slow down cell phones and iPads and interfere with their function. ICareFone's dynamic tools and interface will have your phone performing better in a matter of minutes. The software can also transfer files, documents, and photos. Additionally, it can backup data so it will not be lost.
What Are The Features Of ICareFone?
Manage your device without additional applications
Add, export, or delete photos with one click
iOS backup is completely free
Back up iOS data can be restored anytime
Get many free features like iPhone diagnostics and developer mode.
Compatible with most iPhones
Clean and simple interface
Quick WhatsApp transfer and download
Transfer, organize, and restore files with one click
Several advanced features are available
There is an option to integrate GoPro videos
How Do You Download ICareFone?
iCareFone was created for the Windows platform. It can be downloaded for free. All you need to do is connect your device to the computer via a USB cable. Once the program is recognized, you determine which files to store it. There is also a full step by step guide for setup.
Is The App Free?
There is a free version of the software. But if you would like to purchase an upgraded package, you can do so:
1 year license is $49.99
1 month license is $29.99
Lifetime license is $59.99
What Are The Cons Of ICareFone?
While the software has a very good overall rating, it does have some cons:
This version is more expensive than the Windows version.
You will have to purchase an additional app to move Camera Roll photos
The system downloads very slowly when downloading and transferring some messages
There are some restrictions with the free version
Beginners may find some of the information complicated.
What Are The Main Components Of The iCareFone Transfer?
With the Tenorshare iCareFone transfer tool, users can safely transfer business data from iOS and Android. The transfer is safe depending on where you downloaded. You should always do this in a secure location where your transfer cannot be compromised. Things like malware, bad apps and security issues could cause problems. The transfer is not free. There are several paid plans available to meet your needs. The transfer is supported on all iPhone models, all iPad models, and Android devices.
What Popular Alternatives Are Available?
There are a few alternatives that provide many of the same options as iCareFone. The software is suitable for beginners and pros alike. Some of the other apps include Wondershare, Free Data Recovery, and Ultdata iPhone Data Recovery. You can make side by side comparisons to determine the cost, functionality, and other available tools. However, according to most users, Tenorshare iCareFone is a superior product.
If you are having issues with how your phone functions, download the iCareFone app. This powerful tool will help clear out old files, cookies, and other junk, which slows down your phone and makes it unresponsive. Once the process is complete, your phone will be restored to its regular condition. You can also transfer files, photos, and videos with ease.