---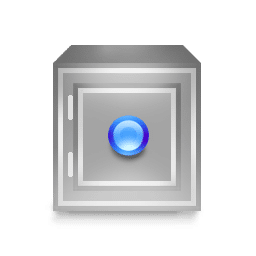 Overall, TinyTask is a great productivity tool that can help you automate tedious tasks on your computer. If you find yourself frequently performing the same task on your computer, consider using TinyTask to save time and boost your productivity.
Software details
---
Software description
---
There is an endless and ever-growing list of apps and programs you can download and add to your computer to make basic tasks and processes easier and more streamlined. From ad-blockers to disc cleaners and more, you can find something for just about any need.
However, TinyTask stands out as a truly unique option for those who spend a great deal of time on their computers completing the same tasks and jobs. Many Windows users might find TinyTasks to be the game-changer they have been searching for. With this program, it is possible to automate small tasks that are done repetitively on your PC, so you no longer have to manually do them each and every time.
As highlighted on the TinyTask website, TinyTask is a neat and conveniently packaged program that turns your recorded macros into a program that you can apply to your own schedule. At just 33KB, this [program demonstrates how small great things can come in small packages. Understanding how this works and what it can do for your productivity is the best part of using this tiny but powerful app.
How TinyTask Works
The way it works is extremely simple and innovative. Users can run TinyTask much like any other device that helps record and organize tasks and activities on the computer. This program views your mouse movements, logs your keystrokes, and can be programmed to carry out those actions at set times and intervals for you. Some users have compared it to having an automated AI robot in your PC that does certain tasks for you automatically.
The operating process and user controls for TinyTask is simple and easy and designed to be picked up and understood in a matter of minutes. You're basically just going through the process and demonstrating the steps you want to take, and the program then records, learns, and repeats this process.
This can be used for tasks such as weekly cache cleaning, defragging, system updates, data backup, and more. These simple and routine tasks eat us time when done daily, weekly, and monthly, so TinyTask takes these tiny tasks and automates them for you!
TinyTask Features
The main feature of TinyTask is, by far, its best feature. These tiny, repetitive tasks eat into our productivity and time, Spending a minute on a task may not seem like much but a minute, every day, several times a day, really adds up. TinyTask works to free up these small snippets of time, so you have more time to do much more at the end of the day.
Other features of TinyTask help automate the system and processes. The app lets you set the time and date when any assigned task is supposed to take place. You can schedule tasks for when you are sleeping, and as long as the computer is left on, the system will handle these tiny tasks for you. As long as you have told TinyTask what to do and allowed it access to the computer, it will do it for you. And best of all, this small program is free and be used right away!
Pros and Cons of TinyTask
Now with the basic functions and overall form of TinyTask out of the way, it is time to review the pros and cons of this application. Is it the best option for your specific needs and goals? You alone can answer that question, but understanding the advantages and any disadvantages can help make that decision easier.
Pros
Program is free to download to your computer at any time
The system is quick to learn and easy to use on any computer
Will automate simple tasks to free up time for other things
Can be downloaded and used on multiple computers
Program can be set up to complete personalized tasks
Can program TinyTask for any schedule and repetitive cycle
Cons
Will need some fiddling to figure the input and scheduling process
Always the possibility of the program crashing mid-task
Cannot handle overly complicated tasks at times
May have trouble completing tasks with too many steps involved
Is small in size and doesn't have a lot of computing power
Tech support is minimal due to size and can take time to get a response
TinyTaks is a great option for people who spend a great deal of time on the computer or who want some help automating simple everyday tasks. It is easy to use and get started with and can really help cut down on wasted minutes, which can quickly add up to more time for you to focus on bigger and more important things!
Alternate Softwares