Advertisement
---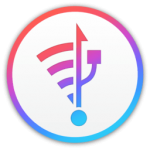 iMazing is a powerful solution for easy management of iPhone, iPad and iPod devices. It lets you connect your gadget to computer and transfer documents, music, pictures, videos, contacts and messages for precaution against accidental data loss. It is a cross platform application available for Windows and Mac operating systems. Though it is a licensed product, but free trial is also available for limited period. Having an attractive user interface, it is not only easy to use but also contains variety of functions to perform advanced tasks. It is an efficient tool that can be easily installed but the process takes long time.
Software details
---
mac / Windows 10 / Windows 7 / Windows 8
Software description
---
Backing up data from your iPhone or iPad should be an easy task. Since Apple is so strict about users touching files and system configuration on its devices, it's not always that easy to perform. Luckily, there are countless applications and tools available to transfer files and manage Apple mobile devices. If you're unsure what program to use, check out iMazing.
iMazing is a great tool to manage the files and data on your Apple devices. Unlike iTunes and other similar software, iMazing is versatile and offers more features. It does the basics but offers more. Try it out and buy it later.
Key features of iMazing
Export messages
Transfer music
Save photos
Transfer files
Export contacts
Save iOS and iPad OS apps as .ipa
Export data from Safari
Backup iBooks data
Save your call history
Diagnose iOS and iPad OS devices
And many more!
Price:
Try for free or purchase one of the following licenses:
Personal Plan:
Device Lifetime. One-time payment.
Manage up to:
Two (2) Apple mobile devices $44.99
Three (3) Apple mobile devices $49.99
Five (5) Apple mobile devices $69.99
Ten (10) Apple mobile devices $129.99
Unlimited Devices. Recurring annual payment of $59.99.
Business plan:
Business. $30 yearly subscription.
Configurator. $250 yearly subscription.
Custom License. Price varies per device connected.
In-depth review of iMazing features
Export messages
Export your iMessage data to your computer. Save your messages, stickers, attachments, and other data. Also, you can print messages if you want to treasure them.
Transfer music
Transferring songs is sometimes unintuitive on Apple devices. If you use iTunes to purchase your music, you can use it to download or copy them on your devices. Also, several third-party applications can stream iTunes files on your devices. However, if you're looking to transfer local audio files from your Apple devices, you can use iMazing to do it quickly.
Save photos
It can save photos and videos saved from the Photos app to your computer—backup images to another storage device or the cloud. If you're not into photo cloud backup solutions, you'll be happy with iMazing.
Transfer files
Transfer essential files and data from your iPhone and iPad OS to your computer. Copy and finish documents to your other devices.
Export contacts
Losing contacts is unpleasant; therefore, it is a no-brainer to backup them. iMazing allows you to save contacts into your computer for safekeeping.
Save iOS and iPad OS apps as .ipa
iMazing is capable of backing up the applications installed on your Apple mobile devices. It exports them into .ipa format so you can recover and import them quickly to your current or new device.
Export data from Safari
Save the data on your Safari browser. Never lose bookmarks, login credentials, and your browsing history again.
Backup iBooks data
You can backup ebooks and reading progress data from your iBooks account to your computer. If you're ready to read again, you can import or read them on the iBooks desktop app.
Save your call history.
Perhaps you might want to save your call history for many purposes. Fortunately, you can do so with iMazing.
Diagnose iOS and iPad OS devices
iMazing is not only good with file and data transmission. It is also capable of diagnosing the state of your devices. You can view and manage the network, installing iOS or iPad OS again, device diagnosis, and many more.
Extra features
Backup Apple Notes
Backup Voice Memos recordings
Export and import calendar data
Save and ringtones across devices.
Alternate Softwares