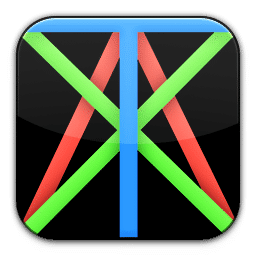 Tixati is a lesser known BitTorrent client through which peer to peer file sharing is possible. It ensures the security of shared data by encrypting it with advanced techniques. Bandwidth allocation can be configured deeply to avoid bottleneck issue and transfer files with ease. Content sharing with specific group of users is made possible with Channels. Moreover, you can stream video and audio by creating personalized channels.
Tixati is originally a BitTorrent client that enables users to easily find and download torrent files from many websites. It is a proprietary tool that is compatible with Microsoft Windows as well as Linux operating system. It can be used for safely downloading legal content via internet at considerably fast speed. Its dominant property is that it is capable of running on low system resources, due to which overall performance of PC remains unaffected. Furthermore, it allows users to chat with their friends by creating chat rooms or connecting to forums.
File Sharing:
Tixati works on the principles of peer to peer protocols for sharing files between different users. You can add any compatible files and can monitor its uploading pattern with the help of log section. The tabs below the log show necessary information. Details tab shows progress, speed, upload ratio, elapsed time and remaining time of process. Files section contains all files included and their individual progress. Bandwidth section deals with allocation specified for each object. Entry of every action is done in Event Log while Options section lets you customize settings for processed files.
Channels:
Another efficient method of performing file sharing is by connecting to available channels. Once you have clicked the Start button and peer connection is successfully established, you are free to share any file with all group users. You can see the statistics related to the quantity of members from different regions and can get connected to streams which they are offering. You can chat with members by adding commands and can check Forum for discussion with members. Bandwidth monitoring can be carried out to view graphical representation of current incoming and outgoing bytes per second.
Settings:
Under Settings menu, you can manipulate all aspects of software. User Interface settings are concerned with color scheme, custom color, fonts, widget styles, application behavior, web interface and output formatting. Network settings need to be modified for effective file transfers via incoming ports, internet connections and proxy servers. You can specify different options for files such as download location, start settings, queuing, caching, error handling and trackers. The methods for controlling Meta information and magnet links can be chosen too. Other options can be selected for Channels, RSS, DHT, IP Filter and Scheduling.
User Interface:
The user interface of Tixati software is divided into tabs and is quite easy to use. You can search through these tabs to access the operations that you want to perform. Its layout can be chosen from three available options; New, Alternate and Classic. The purpose behind multiple layouts is to provide increased flexibility for users.