---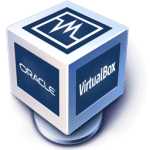 A VirtualBox or what is commonly known as VB is a powerful computer virtualization product. It is a computer software installed on a computer operating system, allowing you to run multiple operating systems simultaneously on your computer.
Software details
---
mac / Windows 10 / Windows 8
Software description
---
VirtualBox is a free, open-source hosted hypervisor (virtual machine monitor), designed as a cross-platform visualization app. This means that you can use the software to run multiple operating systems on one PC. VirtualBox is recommended for developers, enthusiasts, and anyone seeking to run different operating systems on their PC. VirtualBox will help you to create and manage virtual guest systems on various devices and your PC.
An excellent feature of this software is its flexibility. You can practically install it on any operating system, as it is compatible with Mac, Windows, Linux, Open Solaris, and Solaris. VirtualBox is an innovation of Innotek, but Oracle acquired it back in 2010. VirtualBox packs additional features that are designed for both corporate and individual use. It is an emulation software with enhanced speed/ performance, and you will have access to a vast library of emulation systems for the software.
Features of VirtualBox
It can create emulated machines for almost any Windows, Linux, OS/2, Solaris, or Unix-based system.
Highly customizable,
Remote Control feature
Graphical User Interface
Enhanced speed and performance
It does not require any hardware virtualization
It features guest additions and VM groups
Remote machine display
Multi-generation branched snapshots
Commendable hardware support
Feature highlights
An essential feature of VirtualBox software is its portability and flexibility. You can use it to create an emulated system on any operating system. You can decide to run a Windows or Linux system on your Mac device with ease. VirtualBox can run on a 32-bit and 64-bit operating system based on x86, 64 processors. You can use the same files and image formats across different host operating systems, and its functionality will remain identical over all platforms. You can also import or export the guest machines whenever you desire.
Virtual box does not require any hardware visualizations, which enables it to run efficiently, even on old software. Its VM group feature will allow you to organize your virtual machines either individually or collectively. You can apply numerous operations such as start, reset, save, or shut down to an individual or group of virtual machines at the same time. This feature will save you a lot of time while handling your operating systems.
VirtualBox features add-on software packages known as guest additions. Guest additions are installed onto guest VMs to improve the software's performance and facilitate better communication by providing additional integration with your host system. You can save snapshots of virtual machines on VirtualBox, which will enable you to revert various changes or start an alternative virtual machine configuration from particular points. You can create and delete your snapshots while your virtual machines are running.
VirtualBox features a remote machine display that incorporates a remote desktop extension, which will allow you to access any guest VM that is running remotely. VirtualBox supports inbuilt RDP (remote desktop protocol) on Microsoft Windows, but it does not rely on the RDP server. Instead, it is connected directly to the virtualization layer. VirtualBox has full ACPI support, PXE network boost, inbuilt iSCSI, and multi-screen resolution. Its enhanced hardware support also enables it to support guest SMP and various USB devices, which makes it convenient for end-users.
Conclusion
VirtualBox offers various modes of virtualization that you can take advantage of. You can begin using the software as soon as you install it onto your computer. Paid plans have all features of the free software plus additional advanced capabilities. Nevertheless, the free plan is convenient for all its purposes.
Alternate Softwares