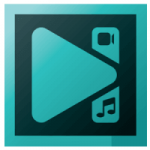 VSDC Video Editor Download
VSDC Video Editor is a powerful video editor and converter that can be used without any limitations. With the help of its comprehensive functions, videos, audio and images can be captured and modified with effects. It is a combination of multiple beneficial tools such as desktop recorder, video capture, video converter, video stabilizer, disc burner and YouTube uploader.
VSDC Video Editor is a free video editing tool through which high quality videos can be captured and edited. It is a free tool with various functions that apply post production effects to captured video and audio. It was developed by Flash Integro LLC in 2011. It enables you to perform tasks in separate projects and apply advanced effects to finalize movies. The completed video or audio projects can be shared on social media accounts with a single click.
Slideshow
VSDC Video Editor enables you to create slideshow of images. The project can be created by specifying title, author, publisher, date, copyright, description, resolution, dimensions, framerate, frequency, channels, background color and opacity. You can add numerous images or videos with formats of avi, dat, mpe, asf, wmv, rm, mov, qt, mpg, bmp, jpg, gif, ras, pnm, mvv, dib, jpc and many more. You can also apply varying effects and transitions on each image and video clip to enhance quality of slideshow.
Video Capture
The software contains a video recording tool through which video and audio can be recorded from different sources. You can use webcam or external camera to capture video while audio source can be chosen from internal microphone, MSVAD Wave or external recording device. You can manage input level and balance to get video in high quality. Moreover, other settings can also be modified including video format, audio format and destination path. After being satisfied with the chosen settings, you can start recording and can view information of recorded files.
Screen Recorder
VSDC Video Editor comes equipped with a screen recorder through which you can record live activities carried out on system screen. You can either capture full desktop screen or any connected monitor where system activities are displayed. Cursor and overlay can be enabled as needed. You can add system sounds or your own voice to demonstrate the purpose of video. Audio input mixer lets you apply audio effects and equalize quality. Hotkeys can be specified to quickly perform the tasks.
Effects
Its Editor menu has many video and audio effects through which the captured videos can be edited. Using file sequence wizard, the sequence of imported or captured content can be adjusted and transitions can be applied. Moreover, you can apply quick styles, Instagram styles, adjustments, filters, transformations, transparency, special FX and transitions. Available audio effects include categories of amplitude, delay, filters, time stretch, pitch shift and special effects.