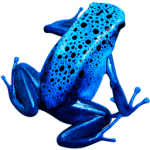 Previously known as Azureus, Vuze is a BitTorrent client. It facilitates users to share data via the BitTorrent communication protocol. You can also download content from particular websites at a fast pace. The developers launched this free software in 2003 for Windows OS users, but now it's available for multiple platforms. It's a user-friendly tool whose comprehensive interface can help you look for the required content with ease. Due to the wide range of options it offers, this application has become one of the most popular BitTorrent clients. You can quickly install it on your PC with the help of its installation wizard.
Software details
---
Linux / mac / Windows 10 / Windows 7 / Windows 8
Software description
---
BitTorrent protocol assists users in sharing content with each other in a safe way. In the crowded market of BitTorrent clients, Vuze has made its place within a brief time after its launch. You can now download legal content through this efficient application.
User Interface
Its intuitive and simple GUI has played a major role in making this app the top choice of many users. You can access a myriad of options via its menu bar. It categorizes your torrents so that you can easily find the downloaded content. Also, you can quickly discover and download your favorite movies, music, games and documents via the software window.
Download Torrent
Aside from sharing files with your friends, you can also download torrents from approved websites. For this purpose, you need to add the link of the torrent file or look for it with the help of its search bar. You can add a new torrent file or insert a URL, hash or magnetic link if you want to download it.
Maintain Queues
You may want to download multiple files. But no one has time to add relevant links one after the other. You can rather add them to the download queue and the files will automatically download. This can save your time and efforts.
Tools
The software comes equipped with multiple tools. These tools enable you to perform the required tasks quickly and efficiently. Its Tools menu can help you with the following tasks:
Enable trackers
View shared files
Access console window
Analyze statistics of downloads
Specify speed limits
Turn on the transfer bar
View peers information
Display client stats
Apply IP filters
Install plugins
Enable remote pairing
Customizations
One of the most prominent benefits of Vuze is that you can customize its appearance and functions to fit your needs. You can define how it should create a backup and restore content, also modify the file sharing process for your convenience. You can also specify the length of the downloading queue. If you want to connect an external device to the system, you should visit its Options window to manage its operations.
To be precise, Vuze is an efficient and a user-friendly BitTorrent protocol. It helps you share files with other users as well as download content from legal sources. It downloads content at fast speed and allows you to resume downloading even if the connection is interrupted.
Alternate Softwares