---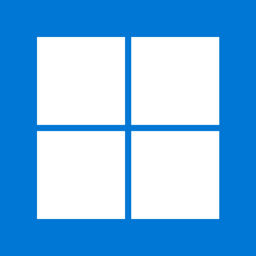 We all know Windows and the new Windows 11 has all the features you could ever need.
Software details
---
Software description
---
Windows is the running and operating system that most people have on their machines and as such they are continually improving. Windows 11 is a perfect example of innovation that makes such a huge difference in how you use your computer. Windows 11 is the newest version of the operating system and there are some great new features that come with the newest Windows 11 download.
System Requirements
In order to install this update you do need to have a processor that has a 1 gigahertz or faster processor with 2 or more cores that are on a 64 bit processor. Your RAM needs to be at least 4 gigabyte, you need 64 GB of storage or more on your machine and you also need to have a secure system. With the Windows 11 home edition you do need to have internet connectivity and you also need to have the ability to update as needed.
If you want some of the other specific benefits you will need to make sure you have the system requirements for it. For 5G support you do need a 5G modem, if you want the auto HDR feature you are going to need to have an HDR monitor. Video conferencing needs a camera, you need a microphone to use the voice typing features, and you need a configured infrared camera to be able to use the Windows Hello feature. These are just a few requirements. When you do start the download of Windows 11 your computer will tell you what you need and what features you can use based on the overall system of your computer.
Features and Changes
Windows 11 comes with some new features and also has some features that have been removed. Cortana is no longer part of the first boot and is also not going to be pinned on your task bar. Wallpaper cannot be roamed to when you are signed in with your Microsoft account. Internet explorer is no longer valid and will not work and it is suggested that you download and use Microsoft Edge as your internet. Math input panel is no longer part of the system, news and interests is set up differently and has been added to the widgets.
S Mode is a new feature that is only valid with the Home Edition of the program and you are no longer going to be able to see the quick status from the lock screen. Start will no longer have the named groups of files and will also not have live tiles as a features on the start screen. Another change is that the new Windows does have a tablet mode that helps to fit it better to your tablet when you are using a tablet rather than a laptop or desktop computer.
There is no timeline anymore, the touch keyboard is no longer going to change when you attach or detach a keyboard from your tablet, and the wallet is not going to be part of the windows system anymore. 3D viewer, OneNote, Paint 3D and Skype are all going to stay the same but you do have to download them separately as Windows 11 is considered a clean download that does not include these extras.
Updates
Another feature that is meant to help Windows 11 better serve you is that the updates feature is going to be a bit easier to navigate and it is also going to be easier to get your updates and to get reminded that you need to update. The new program also allows you to free up disk space, to enable automatic clean up, and to take the time to really make sure that Windows 11 is going to work for your computer and for your particular needs. Overall, Windows 11 is going to really work for you and is going to include a ton of the features that we already know and love with a few more added in.
Alternate Softwares