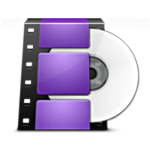 WonderFox DVD Ripper Download
WonderFox DVD Ripper Pro is a disc authoring tool that can work with DVDs. The support for various formats allows users to copy video and audio from discs in suitable extension and write any files to DVDs. It is a reliable solution recommended for quick results.
WonderFox DVD Ripper Pro is a Windows-based application that can perform different operations on DVD optical discs. The importance of DVD has decreased after introduction of Blu-Ray discs and especially internet as everything can download quickly. However, it is still considered as a great resource for saving movies and music due to its reliability factor. DVDs can hold a large amount of data of any type. You can use this software for extracting important data from DVDs to create a secure backup. This will help you keep data safe and retrieve it even if the disc is lost or is damaged due to a mishap.
Data Extraction:
Ripping is the common term that refers to extraction of data from optical discs. WonderFox DVD Ripper Pro is an efficient tool that can quickly copy required data. Once the DVD is inserted in DVD-ROM, it will be detected quickly by the software. It lets you choose the disc that you want to operate and then it will perform the detailed scan for getting information about main movie, titles, duration, resolution, subtitles, language and size. You can choose the titles that should be copied to system memory and start the process. The processed videos or audios will be saved at specified destinations.
Disc Burn:
Writing a disc with data is known as Disc Burning process and is performed through DVD software. Apart from ripping data from DVD, WonderFox DVD Ripper Pro also contains tools that can burn discs with video, audio, images or text documents. It can write content on disc only if the data is in the form of ISO image or DVD folder. The quality of content and speed can be chosen as high or low. Once the required options are chosen, you can click Run button, and the disc will be overwritten.
Features:
It is effective software that supports Batch conversion feature to process various files simultaneously. The speed of processes can be customized by choosing CPU priority mode. A well-maintained Help section is a blessing that guides about the use of every function. Many different file formats are supported like MOV, MP4, MKV, and AVI, while common audio formats are OGG, FLAC, MP3 and WAV. You can choose suitable formats while extracting multimedia to make it compatible with mobile devices.