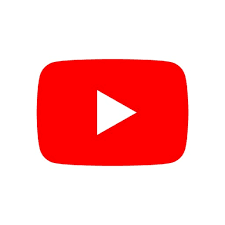 We don't always have access to reliable high-speed internet. And even when we do, we might not want to burn through our data just to watch a few Youtube videos. This is where Youtube Go comes in, allowing users to watch offline and save their data for when it counts.
Youtube Go solves the problem of being unable to watch Youtube when you're offline, or when your connection is limited in any way. The main feature is, of course, the ability to download videos from Youtube. This means that if your connection is a little spotty or slow, you can download videos when the stream is choppy and watch them on your own time. This also means that if you're heading out for a camping trip, you can stock up on some videos to keep you entertained out in the wild.
We don't need to tell you why you'd like to download Youtube videos. Nor do we need to tell you that there are hundreds of apps out there that will allow you to do this. So why should you click the Youtube Go download?
A few reasons:
Youtube Go is an official app release from Youtube. There are a number of upsides to this: First, if you have any concerns about downloading copyrighted content, the fact that you're using an official Youtube app may put your mind at ease. Second, Youtube Go is built to work with the latest version of the Youtube platform, where many third party apps may quickly become outdated.
Youtube Go can save data usage by previewing still frames from a video before you click, or watching videos in basic quality when you don't necessarily need all that high definition.
Youtube Go lets you send videos to friends through Bluetooth. This means you don't have to burn through your data just to upload or download a video.
Youtube Go works on any mainstream Android device as long as it's 4.1 or higher. Again, many third party apps are already outdated, in some cases by several years. Youtube Go is compatible with newer devices and receives regular updates.
Youtube Go is a great way to use Youtube without using data, without worrying about choppy streaming due to slow internet, and with the ability to watch videos completely offline. While Go doesn't offer all of the same features as the main Youtube app, it offers many feature that that app does not, and many Android users rely on it over the main app because it makes such a small dent in your data plan.