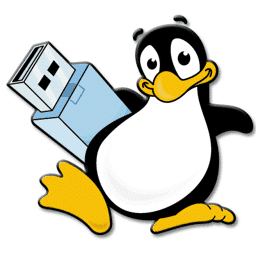 YUMI stands for Your Universal Multi-boot Integrator. Mostly it is used by professional users but even new users do not find any difficulty in using its advanced yet easy to use functions. You can keep various types of software in your USB drive such as operating system, antivirus tool, diagnostic tools, disk cloning software and much more.
YUMI UEFI (Your Universal Multiboot Installer) is a great software to create multiboot bootable USB flash drives. It is an excellent and worthy successor to MultibootISO's. It is a really useful software application because it helps create USB flash drives that can contain multiple operating systems, disc cloning and diagnostic tools as well as several antivirus utilities.
Unlike the MultibootISO's, YUMI uses a syslinux to boot the extracted distributions on the USB. It only uses grub to reboot the ISO files in the USB's if needed. What's great about this software is that it organizes all your necessary files in a single multiboot folder (apart from a few distributions) which makes it easier to continue using the USB for other data. Much like the Universal USB Installer, It is used to add distributions, the only difference being, with this software you can add more than one distribution at a time. It also lets you uninstall the distributions from within the tool itself.
YUMI is a free computer application that lets you create multi-boot portable USB flash drives based on multiple operating systems. It is a light weight tool that works with Windows operating system and Linux OS. Not only can you create various distributions through its wizard, but you can also delete any of them with the help of a single checkbox. Since it is a portable app therefore you need not to install it on your PC. It is an efficient tool that works at a very fast pace. It has a simple user interface with few functions to select from.
How To Use:
First you should accept its terms of License Agreement. Then its Setup Wizard will open for you where you need to choose a drive of your system as its USB drive. Then select a distribution to put there from drop down list. You can choose distribution from categories of Ubuntu, Linux Mint, Debian Live, Fedora, Open SUSE, Puppy Linux, Netbook, Distros, uninstalled ISO, Antivirus tools and System Tools. The selected distribution can be downloaded from internet. After this file is downloaded and kept with YUMI setup, you can select it by browsing your system and click its Create button to create bootable flash drive.
Features:
YUMI is a great help for users who need to install different operating systems on their computers often. It helps them keep a large variety of operating systems in their USB drives to get rid of keeping and protecting a large number of CDs. You can also download or remove different utilities such as antivirus, OS tools and performance enhancement tools from system without any difficulty. It takes short time for completing the assigned processes. At the same time it requires very low system resources and does not hang or crash while working.