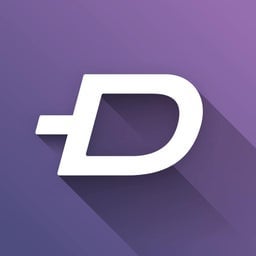 Zedge is an Android application that enables users to personalize their phones. It offers a range of options, including wallpapers, ringtones, notification tones, widgets and more.
Zedge is an Android application that offers an array of choices, for users. You have the freedom to pick and choose what suits your preferences best. The app conveniently categorizes everything making it easy for users to find what they're looking for. It has a community of creators who contribute wallpapers ringtones and more on a daily basis. This ensures a flow of content for users to enjoy. You can follow your creators and topics on it so that you receive customized content directly in your feed. Recently, it has expanded its offerings by introducing games with in app purchases. In conclusion, if you're interested in personalizing and customizing your phone with the content, it is definitely worth considering.
Device Compatibility
It works well with both Android and iOS devices making it available, to the majority of smartphone users. Whether you own a Samsung Android phone or an iPhone you can easily download Zedge. Additionally, it seamlessly integrates downloaded content like wallpapers. Ringtones into your device's settings ensuring an experience across different devices. This app also provides a user interface that's consistent on both Android and iOS platforms.
 Massive Collection of Wallpapers
Zedge offers a collection of wallpapers covering categories such, as movies, nature and abstract among others. Users upload wallpapers regularly ensuring a supply of fresh content. It provides customization tools that allow you to crop images and text and adjust colors to suit your preferences. With such a vast selection and customization options available it's effortless to find wallpapers that match your style.
Uploads and Sharing
Zedge provides a platform for users to share their creations, with others. You have the option to upload wallpapers ringtones or any other content you've created. This allows you to contribute your work to the Zedge community and receive feedback from users. Other members can express their appreciation by liking and commenting on your uploads fostering an environment that nurtures creativity. By sharing your work not do you showcase your abilities but also contribute to the diverse content library. It ensures that it remains dynamic and aligned with the interests of current users.
Customizable Widgets
Zedge offers a variety of widgets that enhance the functionality of your home screen. These widgets cover a feature such, as clock styles, weather updates, battery information displays, calendar integration and music player integration. By using these widgets on your home screen, you can conveniently access information without having to open apps. Additionally, its widgets provide a selection of designs and colors that seamlessly complement your wallpaper and icons. If you're looking to add some flair to your home screen Zedge offers a collection of widgets to choose from.
Free Mobile Games
It provides a range of mobile games, across different genres. For example, they have arcade, puzzle, strategy and action games available. These games are perfect for entertainment when you need a break. You can find both titles in their game selection. It frequently adds game content to ensure there's always something to enjoy. While the main attraction of Zedge is customizing your device the addition of games adds another aspect. These games offer a change from browsing wallpapers and ringtones. With its collection of free games, it becomes a more comprehensive app that caters, to all your mobile entertainment needs.