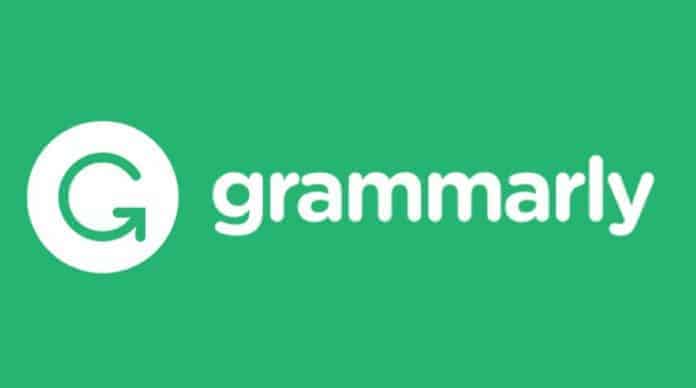 Grammarly Premium Review
Grammarly Premium is the paid version of Grammarly. Grammarly is a writing assistant that offers over 400 checks for error-free writing. The upgraded service does everything the free version does and helps take your writing to the next level by allowing access to all of the platform's writing checks. It's an easy-to-use service and is compatible with multiple platforms and operating systems. With Grammarly Premium, you can learn new writing skills and the ones you have will get better.
Adjust Your Formality Level
Whether you're a student writing a paper for your professor, or a professional sending dozens of e-mails every day, your writing will get better and be easier to read with this software. With the paid version of Grammarly, you can adjust the formality of your writing. The options include:
Business
Creative
General
Technical
Casual
The ability to choose your formality level lets you accurately target your audience. For example, you don't want to write the same letter to your friend, that you would write to a person interviewing you for a job. This software helps you achieve what you are trying to get across to the reader. You can "set goals" for each document you write or load into the software interface, which allows you to choose a tone for the writing.
Performance Analysis Report
With Grammarly Premium, you will get a performance analysis report. This report includes your progress compared to other users. It also suggests where you can improve your writing and where you excel. For instance, if you have a great vocabulary, it will let you know how your word usage compares to other Grammarly Premium writers. But, if you repeat the same words time and time again, it will also let you know that.
Color-Coded Suggestions
As you write in the Grammarly interface, you'll notice color-coded suggestions begin to pop up on the right of the screen. In the Premium version, you will have up to five color-coded suggestions. In the free version, you will only have two options. The red suggestions are for grammar. Usually, this suggestion alerts you to remove something from your writing such as a comma. Blue suggestions are for clarity.
Purple-colored coded suggestions have to deal with delivery, and green-color coded suggestions are designed to suggest changes in vocabulary. The inclusion of the additional color-coded correction prompts in the paid version allows you to create better writing.
Plagiarism Checker
Grammarly Premium detects unintentional and intentional plagiarism occasions. This check is done in seconds and shows you exactly what the phrase or paragraph is that is causing the checker to recognize it as plagiarism. With this checker, you can make sure your writing is 100% unique every single time.
Access to Professional Writing Help
If you need more help than the Premium version has to offer, you can access professional writing help. Professional writing help is provided by current human writers. It is offered to premium members at a cost from $45 to $117 an hour depending on how much help is needed and what the content includes.
Often times Premium subscribers will opt for professional help to achieve a perfect score analysis. Other writers opt for professional help in industry-specific writing.
Content Scores
At the top of the Grammarly Premium writer interface, you will see a score up to 100. The content score changes based on the content written in the interface. When you make changes based on the interface prompts, the score will go up. As you make changes to reach a higher score, you will notice you begin to include those changes in future writings, which shows growth as a writer or student.
Rewrites Sentences for You
If you really want that perfect score, you'll probably have to rewrite a few sentences, but the good news is you don't have to struggle. Instead, click the "rewrite for clarity" suggestion box, and the software will rewrite your sentence for you. It's important to make sure the rewrite suggestion makes sense for your content before accepting the change.
Saves Content
The writing interface in the app allows you to save your content as you write. Whether you write directly in the interface or copy and paste from a word document, you will be able to save your content on the app's dashboard. You can also name the document to allow you to find it later. Many writers will look back at older writings to see how their writing style has improved since they first began to use the writing software subscription.
Ability to Make Several Corrections at Once
With the free version of Grammarly, you have to go through suggestions, one at a time. With the Premium version, you don't have to do that. Instead, the software will bundle the "top" suggestions in one place. You can open the top suggestions tab, and go through each suggestion one at a time, or allow the software to make all the suggested changes at once. After the top suggestions are done, you can go through the other suggestions one at a time.
Another option the software offers is the ability to make the same correction many times at once. For instance, if you need to capitalize a word throughout the essay, the software will recognize it and allow you to do it all at once.
Supports Many American Dialects
The paid version of Grammarly allows you to use a variety of English dialects. Included with the program includes vocabulary and grammar suggestions for American English, British, Canadian, and Australian writers. To use this function, you'll have to change the dialect in the settings. It's important to change the dialect back if you do not going to need it in the future.
Dedicated Customer Support
When you opt for the paid version of the app, you also access dedicated customer support. Support can be contacted through the app, by phone, and by e-mail.
Grammarly Premium is a great tool for writers at all levels. It helps you improve your current writing skills while learning new skills as well.