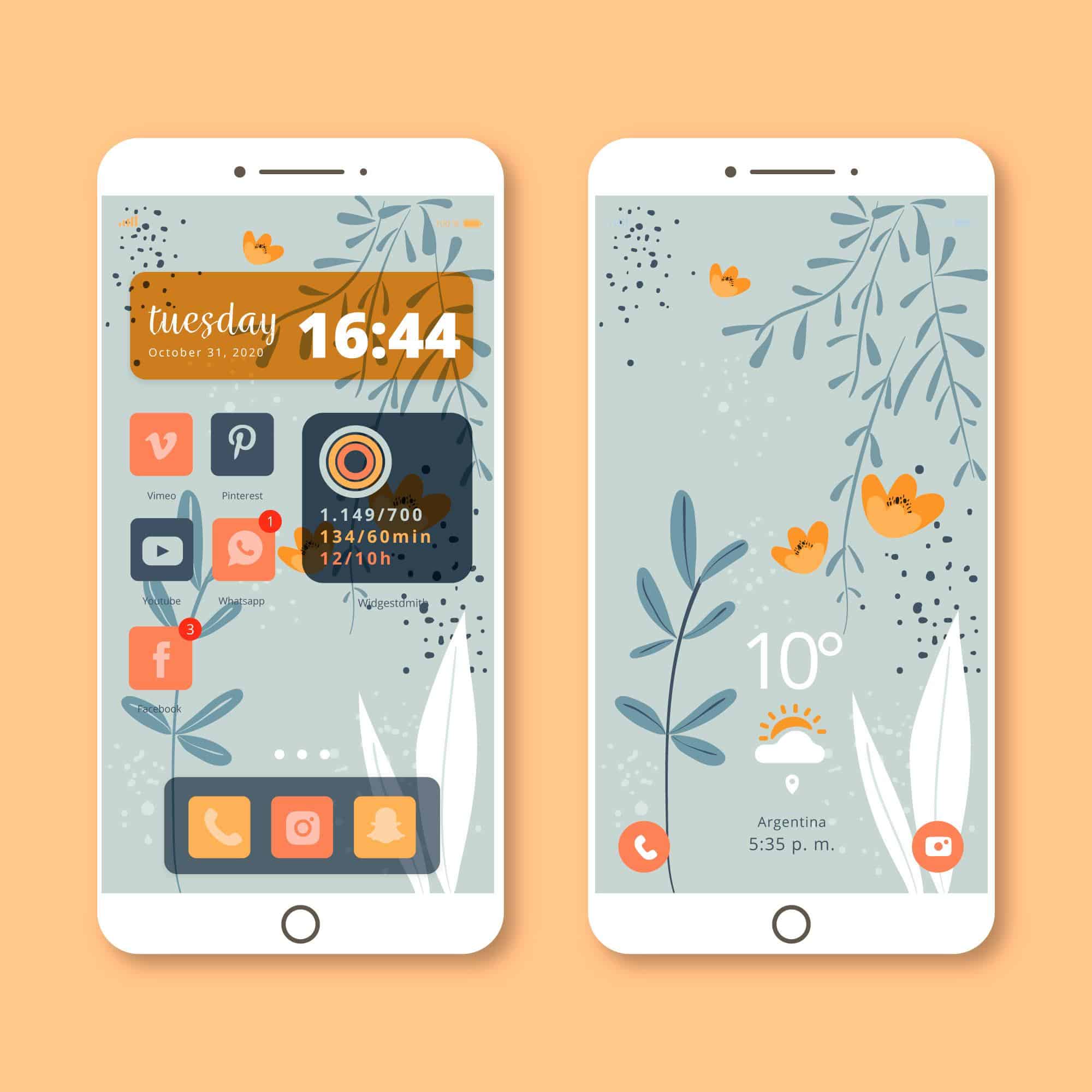 What Is iOS?
iOS is Apple's operating system that runs on iPhone and iPad devices, as well as powering its tvOS and watchOS operating systems for televisions and watches respectively.
Operating system features an interface optimized for touchscreens that enables users to interact with it using taps, pinches and swipes; making it the second most widely used mobile OS worldwide.
iOS versions
Apple releases new versions of iOS annually with major feature upgrades. In addition, smaller revisions throughout the year, indicated by adding a decimal point to their version number such as 16.3, include bug fixes and security updates as well as minor feature additions or adjustments. Your iPhone should prompt you to download these updates automatically; alternatively you can manually check for them anytime.
iOS was built for touchscreens, so its interface relies on taps and pinches to manage applications and other aspects of your phone. Your home screen features icons for installed apps; widgets provide information such as the weather or news; Siri can help launch applications as well as manage reminders.
Apple created several other applications to assist with photography and videography on an iPhone, such as Camera, Messages, FaceTime and Contacts apps, while Calendar keeps you organized by keeping an event diary.
iOS does a lot behind-the-scenes and can be quite resource-hungry, which requires lots of storage space and is often the cause of many users complaining their iDevice is running out of storage space. Apple has made efforts to address this problem by improving iOS to run more efficiently – for instance in iOS 11 they introduced new dark mode and updated maps, made Siri sound more natural, improved augmented reality capabilities of ARKit 2, as well as giving parents and children ways to monitor and control how their iDevices are being used through Screen Time.
Devices compatible with iOS
Apple iOS is a mobile operating system developed and created by Apple Inc, used on iPhones, iPod Touches, and iWatches. As the second most used OS worldwide after Android, iOS offers access to millions of applications through Apple Inc's App Store.
iOS operates using multi-touch technology that relies on simple gestures for controlling compatible devices. Users interact with iOS by swiping, pinching and tapping the screen of an iOS device – and this runs apps that provide news reading, gaming and file management functions to keep you moving forward in life.
As opposed to Android, the Apple ecosystem supports only apps developed specifically for it, limiting the selection of available apps but providing better RAM management and seamless software functionality. Furthermore, this reduces any chances for security breaches, making the Apple ecosystem one of the safest systems available today.
iOS was initially released for public consumption in 2007 and since then has received numerous updates to improve functionality and usability. Apple releases one major version each year while still supporting older devices until they no longer offer security updates – however eventually security updates for obsolete models cease being provided by Apple.
Each iOS release adds numerous new features to the system, such as facial recognition while wearing a mask, filtering notifications and apps to reduce distractions, text detection in images, a revamp of Safari, SharePlay on FaceTime for screen sharing, Memojis-cartoon characters that can be added to home screens with updated faces, revamped Photos app functionality, and improved support for Apple's HomeKit smart home technology.
Apple annually outlines which iPhones and iPads will be compatible with its latest update during a Worldwide Developers Conference keynote, followed by publishing an iOS support page listing devices running this version in advance of its official release in fall.
iOS features
iOS, Apple's mobile operating system designed for touchscreen devices, uses gestures like tapping, pinching and swiping to operate compatible devices. It supports numerous third-party applications as well as wireless networks and Bluetooth accessories; additionally it enables users to download free games and applications through Apple's App Store.
iOS was designed with multitasking in mind, incorporating numerous features that facilitate it. You can open multiple applications on the screen at once and move back and forth between them at will; apps can also be closed by simply swiping your finger across them if you no longer wish for them; playing music simultaneously while using other applications or working in another part of the phone is also supported by this operating system.
Other handy iOS features include direct access to a flashlight from the lock screen, as well as an inbuilt level that works with the device's gyroscope to measure angles. Furthermore, using the Messages app you can invite multiple people to edit documents or spreadsheets simultaneously while tracking changes real time.
iOS includes iCloud for file backup and syncing across Apple devices, making your iOS experience seamless and user-friendly. Furthermore, HomeKit lets users use iOS as remote controls for smart TVs or connected home appliances connected to HomeKit.
Apple has made personalization, customization and individuality central components of their brand since 1998 with the introduction of the iMac desktop computer. The "i" prefix symbolizes innovation while representing personalization, customization and individuality as priorities for personalization, customization and individuality. Their iOS is one of the world's most widely used smartphone operating systems as well as serving as the basis of desktop and laptop operating systems like iMac desktop OSes, Macbook laptop OSes as well as tvOS/watchOS for other Apple devices.
History of iOS
Steve Jobs first unveiled the iPhone to the world in 2007, without it running iOS. That feature would come later, when it began supporting more business and consumer apps and services. iOS is tailored specifically for Apple devices to ensure seamless performance and ease-of-use – much like its 'walled garden' concept in which its performance "just works".
Early versions of iOS provided basic functionality such as web browsing and productivity software, but now offer much more. Apple's App Store now contains millions of available apps – one of the world's largest mobile app marketplaces!
With iOS 9, iMessage was enhanced by adding visual effects such as emoji to text messages and more sophisticated multitasking features such as running two applications simultaneously and more intelligent Siri features based on temporal and location data.
iOS 5 marked the debut of Apple's iCloud service and wireless activation and sync capability for iPhone, without needing iTunes for activation and sync. Additional improvements included an enhanced Siri, improved Maps, new tools for working with photos and videos and tools for managing photos/videos.
Controversy has long surrounded iOS. For instance, its 7 redesign caused great divide among users who either praised or detested its more modern look; some found small fonts difficult to read while frequent animations caused motion sickness for others. Yet Apple largely left these changes in place until making more substantive upgrades later on.
Future of iOS
iOS is the leading operating system for mobile devices and thus exerts great influence over the mobile app market. With the introduction of iOS 11, Apple introduced several major new features such as an improved Photos app, Memoji-cartoon characters that can be created and shared, and an easier way to manage HomeKit devices. Furthermore, iOS 11 provides enhanced privacy and security features by allowing users to control exactly which applications can use their location or access other data, and Secure Enclave hardware which stores cryptographic keys safely within its secure area of the device.
iOS differs from its counterpart Android in that it requires developers to meet specific hardware specifications when developing applications, thus increasing development costs and making iOS apps more expensive to download than those for other platforms.
iOS also enjoys a strong reputation for security due to its rigorous APIs and app governance policies, with regular small updates improving experience while addressing security vulnerabilities; major upgrades (like from iOS 12 to 13 ) happen once every year with significant new features being introduced into each successive release.
iOS remains one of the leading options for developing mobile applications despite its limitations, making it crucial for companies to keep pace with this trend and ensure their apps are compatible with iOS versions released since then, offering customers an enjoyable user experience and helping retain customers over time. This is especially essential in e-commerce environments where customers quickly abandon websites if they do not feel at ease using them.