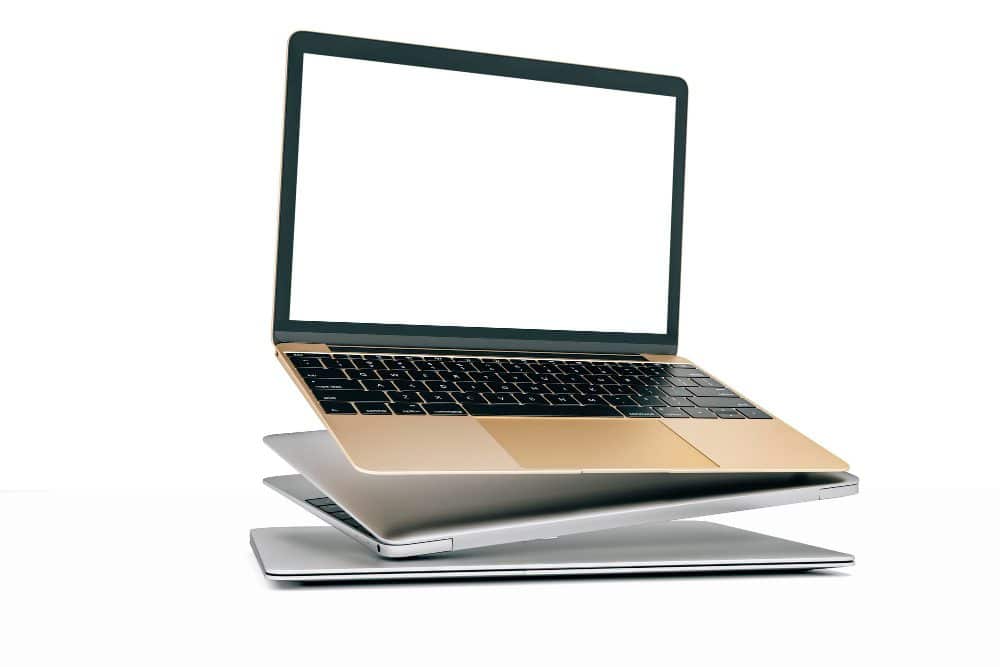 The 10 Best Mini Laptops
Whether you're a student on a bootstrap budget or a parent who doesn't want to pour too much money into your child's technology, mini laptops can be an affordable alternative to a full-sized laptop. When you're picking a mini laptop, you'll want to consider the specs, weight, and special features of each laptop.
While it can be tough to find the perfect mini-laptop, our list below will help you narrow down some choices. Then, you can go into the shopping experience with a better idea of what kind of mini-laptop you want and need.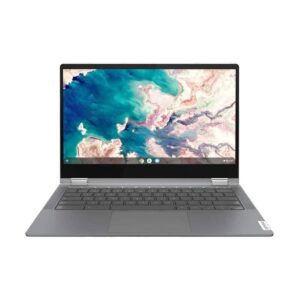 For pulling all-nighters, a backlit keyboard is an underrated feature. Thankfully, the Chromebook Flex 5 Mini Laptop by Lenovo includes this feature. So if you tend to work long nights and need a laptop that won't disturb your roommate in the dark, this might be the one for you.
For less than $500, this Chromebook offers a slender build, a touch screen that can turn 360 degrees, and a decent amount of power. Since it's lightweight, it's great for carrying from home to work to a restaurant for streaming during dinner. With a touch screen that swivels 360 degrees, it's easy to share content and presentations with larger groups.
Also, you can access the same apps on it that you'd use on an Android phone through the Google Play Store. This lightweight Chromebook is great for presentations, late night study sessions, homework, streaming, browsing, and more.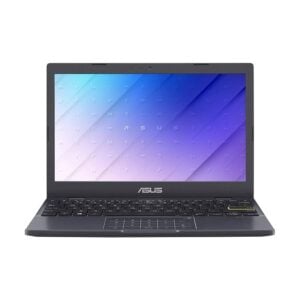 When it comes to the ideal mini laptop for a college or high school student, the L210 Mini Laptop fits the bill. With an affordable price point that usually sits under $200 the L210 Mini Laptop suits even the scantest technology budget.
With a display that clocks in at just over eleven and a half inches, this laptop is compact enough to stash in most regular-sized backpacks. What's more, the 1080p resolution is surprisingly high for such a small, inexpensive device.
This laptop also features two USB Type-A ports, a slot that can fit a microSD card, and a USB-C port. It also has an HDMI out port, which makes it ideal for using for presentations or streaming on a larger screen. With a hinge that tilts 180 degrees, this laptop is perfect for group study since it can lay flat against a table.
The cherry on top of this gem of a laptop is its battery life. Since the L210 Mini Laptop's battery stays charged for 10 hours, it's ready to tackle whatever reading or projects you might need to finish.
While there's a lot to love about this laptop, it does lack a touchscreen. If that's something that you need for functionality, you may want to consider putting this one at the bottom of your list. Still, for the price point and the other features, it's a solid contender.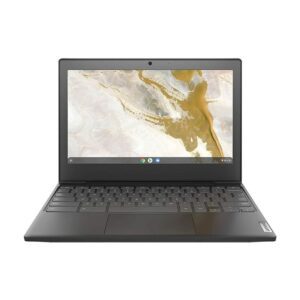 If your finances are truly scant as can be, the IdeaPad 3 Mini Laptop by Lenovo might be the best option for you. Since it tends to cost under $200, this mini laptop is ideal for a shoestring budget. This laptop's price point was designed with broke college students (and their tuition-paying parents) in mind.
With a compact frame that measures smaller than an 8.5" by 11" piece of paper, this laptop is ideal for those who want to slip it into their backpack and go. If you have basic computing needs like surfing the internet, watching videos, and writing documents, this laptop should suit you. If you have more advanced computing needs that require a little extra oomph, you should go for the other model that features an AMD processor.
Fresh out of its packaging, the IdeaPad 3 Mini Laptop operates Windows 10 in S Mode. If the full Windows is a dealbreaker for you, you can upgrade without charge to the full Windows 10.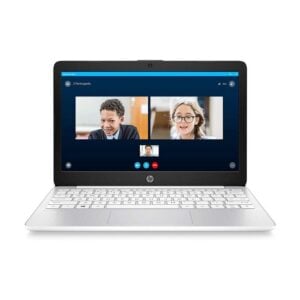 For a small laptop that's easy to tote everywhere and easy to use, HP's Stream 11.6" Mini Laptop is an ideal choice. It has four gigabytes of RAM, which might make it slower than your typical laptop but fast enough for basic work. It does double the amount of storage space of HP's Chromebook, so that can be another pro.
While this laptop isn't the most prestigious or complicated, it gets the job done. With basic functions and a decent amount of space for storing files, this laptop is a reliable option for a mini laptop. For standard computer processes in a device that usually costs less than $250, this one is hard to outdo.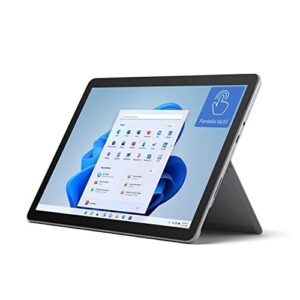 When your budget has a little more wiggle room, the Surface Go 3 is slightly pricier than the previously mentioned laptops. Although it's more expensive, its features might make it worth the extra couple hundred bucks. For an extremely compact computer with 64GB of storage and 4GB of RAM, this little laptop is surprisingly strong for its size.
If you find yourself doing a lot of meetings or classes over video call platforms, this laptop is a dream. With fantastic quality on the webcam, you won't have to worry about your video lagging or coming out blurry (outside of connection issues). The main drawback to this laptop is that it's actually a tablet. If you want to convert it into a laptop, you'll have to purchase the keyboard and trackpad on their own. Then, you can attach them to the laptop and go.
For some, the ability to switch between a tablet and a laptop might be a perk. For others, the added cost of a keyboard and the inconvenience of potentially forgetting the keyboard at home might make it less worthwhile. In any case, you need to weigh the pros and cons for yourself. After all, only you know what you need from a laptop best. All we can do is present the information.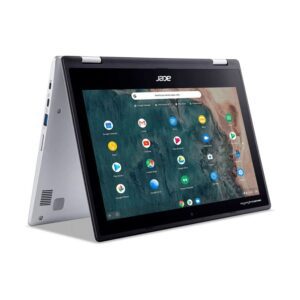 For an affordable 2-in-one option, the Chromebook Spin 311 Convertible is a great choice under $250. With a portable build and decent processor, this laptop will suit your needs at home and beyond. Because its battery lasts 10 hours between charges, it's also good for on-the-go work.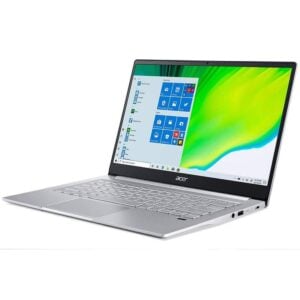 When you're in class or meetings all day, you might not always have access to an outlet. That's why getting a mini-laptop with a long battery life is vital for pulling those long study or work sessions. For outstanding battery life, opt for the Swift 3 Mini Laptop from Acer.
With a solid balance of affordability and effective operating, the Swift 3 is a great choice for folks who need a reliable mini laptop. While it tends to cost a little less than $700 in most cases, its performance might make it worth the price tag.
The specs of this laptop will impress any tech geek, considering its price. With 8GB of RAM, a 512GB solid-state drive, and an Intel Core i5 processor from the 10th generation, this laptop seems too good to be true. Costing under $700 at most retailers, it's a sweet deal that only gets sweeter with its high-quality features.
With the ability to go over twelve hours before it needs to recharge, this laptop is good for the long haul (or at least a reasonable workday plus some overflow). Although it doesn't have a touchscreen, it does have a fingerprint sensor for unlocking the laptop. It is also made to be a lightweight laptop, so it's easy to grab and go wherever you need.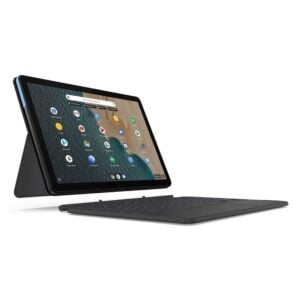 Out of all of the inexpensive Chromebooks on the market, many would argue that Lenovo's Chromebook is one of the best. As a 2-in-1 tablet and laptop combination, you essentially get two devices for the price of one. Since this laptop tends to cost less than $300 at most major retailers, it's a solid investment that doesn't break the bank. Since it comes with a keyboard, you'll save additional money compared to buying a mini-laptop/tablet that doesn't include a keyboard.
With a kickstand attached to the cover, it'll be easy to stream your favorite videos or stabilize your camera during video calls. Of course, every good piece of technology isn't without its flaws. The IdeaPad Duet 2-in-1 Chromebook is no exception to this rule.
Without a headphone jack, this Chromebook might be frustrating for some who prefer to use headphones with wireless. However, if you usually use devices like wireless headphones and Bluetooth speakers, you probably won't even notice the lack of a headphone jack. The good news is that even if you need a jack for your headphones, the company includes an adapter for them.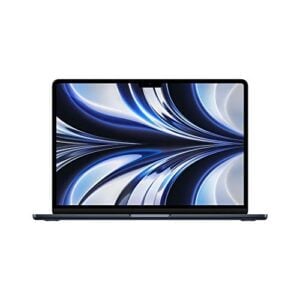 When making a list of the best mini-laptops, we would be mistaken if we didn't include at least one MacBook Air. When people think of portable, thin laptops, the MacBook Air is one of the most popular ones on the market. It tends to also be one of the more expensive options.
With a price tag that approaches $1,100, the MacBook Air with M2 Chip is not a budget laptop by any means. Still, for a reliable laptop from a tech company that prides themselves in pleasing their customers, it's a worthwhile investment.
The M2 chip instills the laptop with almost doubled processing speeds, bandwidth, and over one-third speedier graphics performance than the M1. If performance is at the top of your list of requirements for a mini-laptop, the MacBook Air with M2 Chip delivers.
Ultra-slender bezels improve the display of the MacBook Air with M2 Chip compared to previous models. It's increased brightness also makes it the perfect laptop for working in the great outdoors. There's a lot to love about the MacBook Air with M2 Chip. Outside of the super high price point, there's not much to critique about it.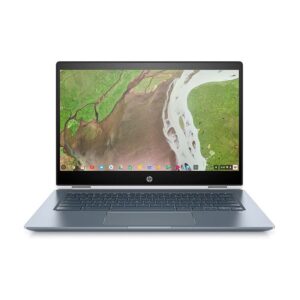 For a happy medium between the MacBook Air with M2 Chip and budget mini-laptops, the Chromebook x360 Mini Laptop HP is a good option. It's about half as expensive as the MacBook Air and twice the price of the lowest budget laptop.
With a 360 degree hinge, it's ideal for presentations and group work. It's also pretty sleek, so it's easy to stow into a bag and carry all day. The only downside to this laptop is its dismal storage size of 64GB. Still, if you tend to store documents on a cloud, this shouldn't be a dealbreaker. For those working with large files on a regular basis, it's not ideal. Another laptop might be a better choice if that's the case.