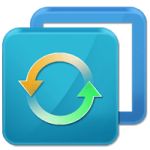 AOMEI Backupper is widely used for backup creation of data or files and for restoring this data with simple operations. It has an attractive yet very easy to use interface which is the major reason behind its popularity.
Software details
---
Windows 10 / Windows 7 / Windows 8
Software description
---
AOMEI Backupper is a backup, sync, clone, and restore software application which supports backing up and cloning files, folders, and hard drives on a PC. You can even use it for the system partition. Backup methods supported include full, incremental, and differential backups. Plus, when performing a backup, you have the option of excluding sub folders, hidden files, and other specific file types.
Using AOMEI, it is easy to restore backups because the application shows you information about the date of the backup and the method used. The program is also able to restore specific files and folders to any location including the original location. Plus, it comes with a centralized tool which allows you to use one computer and carry out or schedule backups on other computers running AOMEI Backupper on a network.
Other powerful features include email notifications for when backups are completed or fail. These emails will include information about when the backup stopped, started, and any error messages. Furthermore, the program can automatically shut down, restart or hibernate after a backup is completed. It is free and supported on all windows computers.