Advertisement
---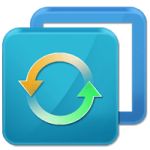 AOMEI Backupper is widely used for backup creation of data or files and for restoring this data with simple operations. It has an attractive yet very easy to use interface which is the major reason behind its popularity.
Software details
---
Windows 10 / Windows 7 / Windows 8
Software description
---
It provides various functionalities for computers, laptops and server machines. You can now easily backup and restore system, drives, hard disk, partitions, folders or files and can clone your hard disk, partitions or system for booting of multiple computers. It is available in two versions; Standard version which is free and Professional version that is paid.
Backup:
Through System Backup you can backup Windows and can make an image of HDD partitions. For this purpose, you need to select the drives and choose location where backup will be stored. Disk Backup, Partition Backup and File Backup can also be done similarly by choosing disk, partition or file respectively and their backup destination. File Sync feature is used for creating backup of folders. You can schedule the backup for any suitable time or start the process immediately. It is also possible to enable encryption, compress files or split data into multiple files for efficient backup.
Restore:
With the help of AOMEI Backupper, you can perform System or Universal restores. You can choose the backup that was created today, latest week or month or on the custom date and can choose the type of backup or path where it was saved. After that, you can restore selected files. The restoring process occurs quickly and retrieves the data from backup file or image.
Clone:
Cloning feature of AOMEI Backupper allows you to clone your hard disk drive to any other one. This can be done by choosing source and destination disks. But before starting this process, make sure that there is enough space in the destination hard disk where whole disk will be cloned. Cloning is very helpful for upgrading of hard disk drive and for transferring of operating system to other computer without the need to reinstall your current OS.
Utilities:
By using Utilities section of AOMEI Backupper, you can check the data integrity of backup image, create bootable rescue media on external storage devices, move the backup image to virtual partitions for accessing via File Explorer, manage backup operations by importing or exporting configuration files, perform maintenance of your computer by loading micro-system on any supported network and can view the detailed logs or records that were created while backup was taking place.
Conclusion:
Deletion of important data files can take place anytime. Therefore, it is necessary to think of ways that can reduce the negative impacts of such happenings. AOMEI Backupper is a secure and fast computer application that is suitable for backup and recovery of whole system or selected data files. It helps you deal with emergency situations that may arise as a result of unintentional deletion of important data. It can also be translated in multiple languages and thus you can use it in the language in which you are fluent.