Advertisement
---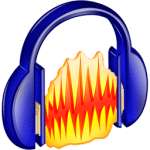 Audacity is a free, high powered open source audio editor and recorder for Windows, Linux, Mac OS X, among other operating systems. Audacity allows users to record live audio from multiple sources, process it, add effects, and save the audio in a variety of formats. Users can also copy, cut, mix, or splice sounds together for fun or to create art.
Software details
---
Linux / mac / Windows 10 / Windows 7 / Windows 8
Software description
---
The journey of Audacity had started in the year 2000 and since then many new features and versions have been introduced from time to time. Its latest version was released in the year 2021 for enabling the users to record audios, and then to add new effects in those audio files. Audacity is open source software and can be downloaded for free. It offers a wide range of audio editing options. It can work on 32-bit audio plug-ins and is compatible with many file formats.
Installation Guide:
Audacity can easily be downloaded for free. Despite offering many options, it occupies low memory space. With the installation wizard you can easily install it on your computers by following the clearly mentioned instructions. After the installation process completes in a short time, the software will be ready to use.
Multiple Languages:
One of the most important characteristics possessed by Audacity is its availability in various languages spoken in many countries of the world. From English to Chinese, Turkish, French, Dutch, Russian, German, Italian, Japanese and many more, Audacity provides support for almost 35 major languages. However you can do customizations according to your own wishes by downloading its free source code.
Operating Systems:
Audacity developers have kept it compatible with many platforms including Windows, Mac OS, UNIX and GNU/Linux. Due to this wide compatibility, it is being used by a lot of people having different Operating Systems in their computers.
Effects:
The menu bar displays many categories and one of them is Effect. Here a lot of effects can be applied to the audio files. The list includes Amplify, Auto Duck, Bass and Treble, Compressor, Fade, Invert, Equalization, Repair, Normalize, Delay, Reverse, Repeat and many more. Audacity is also possible to change tempo, speed and pitch of audio sounds.
Other Features:
When making editing in the audio files with Audacity, it is possible to find particular sounds and beats. New sounds or silence can be generated. Customization for the tracks is also made available. Portions of files can be copied, cut and pasted. Noise reduction improves the quality of voice. Expert users can have a look at the Audio Spectrum Analysis in order to improve the quality of records. It offers multi-track editing options and therefore it is possible to merge different records to combine them into one track.
Supported File Formats:
For doing editing the audio files must be in any one of the supported formats. The list comprises of MP3, WAV, AIFF, FLAC, MP2, WMA, AC3, AAC, AMR and Ogg Vorbis files.
Conclusion:
Audacity is a high level digital audio editor that can customize the audio files by applying numerous effects and options. New developments are being done and more features are expected to be introduced in the near future. The developers who are interested can use its source code to offer more advancement in the latest versions.