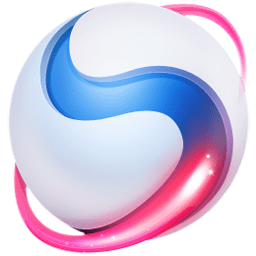 This is another easy, free, and visually attractive browser that users have come to enjoy. Some familiar with this browser may remember it by the former name, Spark. This powerful software offers seamless integration with social media, fast downloads, and changeable skins. The Baidu Browser and Google Chrome use the same engine. Additionally, the browser comes with a solid interface which makes it customizable and easy to navigate. Users will also enjoy the new and improved special tools that are part of the standard features. So, if you need a browser with quick and immediate access and tons of options, choose Baidu. 
Baidu Browser is an innovative web browser with many unique features not found elsewhere. Built on Chromium and available for free download and usage, Baidu allows users to more easily access and manage their favorite sites, videos, photos and more.
All those familiar with other similar programs such as Chrome or Firefox will feel right at home with this browser, with its familiar layout featuring a central search box, sidebars and an omnibar. Furthermore, Baidu Browser comes packed with features enabling users to customize it according to their individual needs.
For instance, Baidu Browser comes equipped with an easy media downloader that enables users to store audio or video files directly onto their computers. Furthermore, there's also an option that lets you create a desktop floating window where you can easily add links and open websites directly from desktop computer – including features that mute all tabs as well as restore closed tabs.