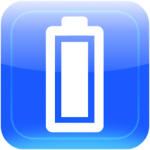 BatteryCare is available for Windows operating system and provides statistical data about battery usage. It is useful for those who work with their laptops for longer time periods and wish to maximize battery time. It provides status and capacity of battery and notifies you whenever there is need to recharge it. It is a simple application suitable for both beginner and professional users.
Laptops need batteries for working when these are not connected to power sources. The batteries store energy and provide it to systems as needed. The batteries should be efficient and in good condition so that your laptop can stay active for a longer time period. In order to make sure that the battery is working well, BatteryCare is a suitable choice. It is actually a monitoring application that provides the details about battery consumption and allows you to configure various settings for improvising its performance. It shows detailed battery discharge information and thus helps in improving battery life.
User Interface:
BatteryCare comes up with a compact user interface. The software mainly operates from system tray and notifications popup from there whenever any event occurs. Right clicking on its icon displays a few options. You can open its window to view desired battery information, donate amount to assist in the development program, give Facebook like, view power settings or plans and access its settings. Moreover, its Help section opens up on a webpage where useful information is present for guiding you through efficient battery usage.
Battery Information:
BatteryCare is usually minimized in system tray and can be accesses by selecting its Show function. It displays required battery information in two modes; Basic Information and Detailed Information. Basic Information mode shows brief summary consisting of battery status, capacity, remaining time and discharge cycle progress. Furthermore, the temperature of processor and hard disk can also be seen in certain systems. On the other hand, the second mode shows detailed information about battery such as its model, capacity, discharge rate, tension, wear level and calibrations performed.
Discharge Cycles:
BatteryCare is different from other similar tools because it displays battery discharge information in terms of discharge cycles. Discharge cycle refer to the number of times the battery power is drained. You can configure the settings to specify maximum discharge cycles and then a notification will pop up for reminding you that a full battery discharge needs to be performed. This process proves to be extremely helpful in extending battery life with efficient usage.
Settings:
The software settings can be modified to customize its behavior. You can choose its language and startup settings. The display of temperature and units can be specified as well. The interface of application can be improved by choosing required theme, gadgets and color scheme. You can also select options for display of only those notifications that are essential. The power plans for battery usage are offered by laptop manufacturers and you can choose any of these via Settings menu. Moreover, the advanced settings let you enable Administrator mode and view usage statistics for various characteristics.