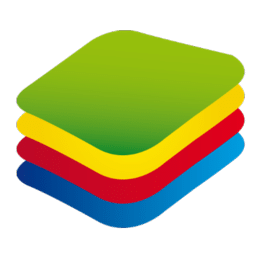 Bluestacks App Player is a software developed by the American Technology Company, Bluestack. This tool enables one to run Android applications on a Personal Computer. Designed for use with Microsoft Windows and Apple's macOS. It comes with basic features which are free and also pro features which require a monthly subscription to access. As of April 2015, the developing company declared Bluestacks-App Player, can support up to 96% of the applications in the Google Play Store. With the latest developments and updates made to this great piece of software, users can now run multiple Android applications simultaneously.
BlueStacks is actually one of the most beneficial production software that helps you, in using mobile apps easily on your laptop or computer. These apps can be downloaded from BlueStacks or you can even download them independently or the third option is that, you can sync the apps easily from your Smartphone through the android app. It is very easy to enjoy games on big screen with the help of this app and it does not matter if, you are using Mac or Windows.
Functions
Android phones boast thousands of different apps through which, users can get informed, entertainment or socialize with their friends and family. Most of the android apps are only available on the smart phones and laptop and desktop users cannot enjoy them. BlueStacks is one of the most innovative apps that can bring all of the android apps to your Mac or Windows operating system.
You can enjoy different apps on a full screen and the good thing is that the app does not get slow or fussy. It runs in a smooth and fast manner, as the operating system of your laptop/desktop is actually more powerful than the Smartphone. Your games and apps will run in a flawless manner and you will certainly enjoy more.
Apps can be controlled easily with the help of your mouse or keyboard control. As you know that most of the games are played with the help of touch screen on android phones, these games can become somewhat difficult to play on the Mac or Windows. But most of the games can be played easily and there are no technical issues.
BlueStacks can organize the apps and make it easier for you to become used to the interface. You can later organize the apps and make different folders to access your apps quickly. There is no need to go through the entire selection of apps available, as you can customize the folders easily. It also means that non-android users can make use of different apps on their desktop or laptop even, if they don't have a Smartphone.
Pros
App launches quickly
Software allows smooth running of the app in a high quality mode
Cons
Few games don't run smooth, as their touch screen features aren't fully compliable with Mac or Windows.
Requires a powerful operating system to enjoy apps from a new angle.
Conclusion
It is one of the pioneering software out there in the market that allows, you to access and enjoy android apps from a new dimension. Though, we cannot say that BlueStacks is a complete replacement for the android device but still it carries a lot of interesting features. Initially there were a few bugs that were fixed quickly to allow the users to enjoy apps in a sound manner. The touch screen issue, which is taking place with a few android apps, is currently being looked after to make BlueStacks a perfect app.