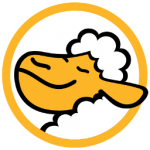 CloneCD is a CD authoring tool that was intended for Windows OS users. Its small size and low memory consumption make it a prominent tool among other similar applications. It helps you copy data from CDs as well as write files to the disc. Since it is very easy to use, all types of users can easily carry out the functions.
CloneCD is a licensed product by RedFox developers that can efficiently deal with optical discs. As clear from its name, the software assists you in copying data from discs. It is a reliable tool through which you can extract all required content and save it on your PC. In this way, you can create backup of important files as well as copy all music or movies from one CD to another. It has a brief interface in which all necessary tools are present. You can make use of these tools for performing the tasks. You can give a try to its trial for detailed evaluation before the license is purchased.
Copy CD:
The major function of CloneCD is labelled as Copy CD and it allows you to copy whole data from a valid optical disc to your system hard disk. Once the CD is detected, a Wizard opens up that guide you with the process. It displays all the information of your CD drive and disc so you can use this information as needed. You can adjust its reading capabilities through Reader Settings. You can enable reading of sub-channel data from audio tracks and allow CD-text reading from Audio CDs. Error handling can be managed by choosing maximum reading retries and error correction method.
CD Writer:
The software is also capable of writing any file on CD. It supports all types of ISO or image files and accurately writes the data without any issues. It optionally deletes the image after it is successfully written on the inserted disc. It can write in any mode from RAW DAO, RAW SAO+SUB, RAW SAO and SAO. The adjustable Writer Settings include Buffer underrun protection, Laser power calibration and Amplification of Weak sectors.
Erase CD:
Whether the data present on a CD has become useless or you want to clear it for security purpose, CloneCD can prove to be a suitable choice. It safely deletes all movies, music or documents from the disc and shreds files to prohibit their misuse. You can also use this function for reuse of disc. Once the data is cleaned from the CD you can utilize it for any other purpose, provided that the CD holds the permission of rewriting.
Tools:
The application maintains a log of actions where all activities performed are recorded. The Settings menu lets users customize its various aspects as desired. Auto Play settings enable automatic playing of data disc and audio discs. You can turn on Auto Insert notifications and automatic downloading of updates. As for now, it supports 37 languages and you can choose any of these for software interface. Furthermore, you can modify buffer settings, control Disc Drive and select sounds for alerts.