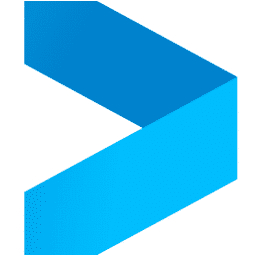 Corel VideoStudio Download
Corel VideoStudio is an advanced yet suitable application for video editing. It offers high level options for advanced users along with the basic video options that new users too can use. The users can gain expertise of the tool in a less time. It is an appropriate option to convert your small videos to complete documentaries and to add various effects and animations in them to make them look professional.
As the name suggests, Corel VideoStudio is the video editing software that is developed by Ulead Systems which is a part of Corel Corporation. It is an efficient tool for making short movies and to edit the existing ones. It comes as a licensed product. It is compatible with Windows Operating System only and provides different modes for video editing. It provides you with unlimited creative features for editing top quality videos. It is an advance tool so you can find many tutorials about its usage on product website.
Installation Method:
Corel VideoStudio is a heavy software so its setup will take longer time to download. After running the setup, enter its serial number in installation wizard or install its trial version. Accept the terms in license agreement. It will automatically detect your system architecture and will install 32 bit or 64 bit version appropriately based on your system compatibility. Choose a folder for the downloaded files. With that the software will start downloading and installing. After completion, you can exit the wizard.
Features:
Corel VideoStudio allows you to perform video editing in storyboarding as well as timeline modes. The software supports various video formats and can generate the output in DVD, AVCHD, HD-DVD and AVI formats. You can export edited files to disks or directly store them in DVDs. It can customize the playback speed of videos and can add various attractive effects in different scenes. You can edit the size of videos by trimming. It allows you to extract audio from video and run it separately.
Creative Options:
The software is suitable for both beginners as well as for expert users. It lets you open videos from multiple camera sets.
add animations, effects, transitions and filters in your captured videos.
normalize and duck audio, track motion, edit subtitles, perform multi-trimming, capture screenshots, manage multimedia libraries, use thumbnail view, create templates and mark your favorite videos.
create new background for your videos in many colors if you are not satisfied with the existing ones.
To get started, you need to download the software from the company website and do the installation. For beginners, go to File => New Project and click on Instant project. The option gives you an option to select a template that you want to use for your video. After settling down on the template you want to you, you can now start editing your video by replacing placeholders with files from your media library. Using templates you can make great videos but if you want to make unique and high-quality videos, the software gives you a chance to build a video from scratch. VideoStudio is perfect for all skill levels and it gives the user the freedom to choose from over 1500 effects and filters. In addition, the tool support all the video formats making it flexible and fun to use.
Versions:
Corel VideoStudio is available in two paid versions. It Ultimate version can be purchased at $99.99 while the price for Pro version is $79.99. You can also facilitate from the trial versions of both versions for 30 days. The software versions can run on Windows OS 7, 8, 8.1 and 10. For running different versions of the software, you need to have Intel Core i3 system with 4 GB RAM, graphics card with hardware support, sound card, six GB free hard disk space and screen resolution of 1024×768 pixels.