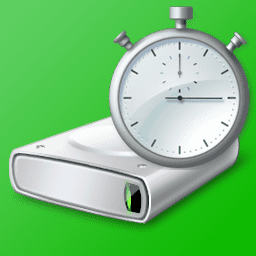 This powerful tool allows users to implement hardware tests to keep track of performance. The number of tests that can be performed is fully at the user's discretion. As the tests are performed, CrystalDiskMark sequentially monitors reading and writing capabilities. This tool will also calculate your storage space to determine how much space is needed. Once the tests are complete, you can determine possible threats and bottlenecks. If anything is detected, you have the ability to replace the disk.
How To Test Your Storage With CrystalDiskMark?
This tool measures the performance of the following:
Storage device
SSD
Flash memory
HDD
Dash cams
It is crucial to have a quality storage device tester due to the amount of fraud going on. The industry has been flooded with fake memory cards. CrystalDiskMark is the best tool to perform tests. Unfortunately, Amazon and other marketplaces openly sell fake items that can do a lot of harm to your computer. Always use a high performance tool like CrystalDiskMark to test performance.
Users will be taken to a zip folder. You will have the opportunity to choose between the 32 and the 64 version. (Be sure to check which you need before you download.) The download should take only a few minutes to complete. Be sure to monitor the read and write speed. Warning: If the results are significantly different to your memory card's numbers, there is a high probability that your memory card is either fake or defective.
Features
Ability to test the external drives of the computer
The software is free to download
The program allows for a multitude of tests.
For high-performance drive testing, a PCIe feature is installed.
Different themes are supported
Supports different languages
It has the most popular tools
The best tool for high performance tests
What Is New?
There are some updates to the CrystalDiskMark that users will be excited about:
Bugs that interfere with key functions have been fixed.
The SanDisk/WDC support has been fixed.
Added RECADATS support has been added.
What Are The Pros And Cons Of CrystalDiskMark?
Pros:
The tool is durable
It is very fast.
The tool is free to download
The software is disk benchmark
Performs great low que reads
Cons:
Downloads can be choppy
Can be hard to uninstall
Does not support all Windows applications
What Are The System Requirements?
CrystalDiskMark works with the following:
All Windows systems, including XP, VISTA, 7, 8, 8.1, and 10
Windows servers 2003, 2008, 2012, 2016, 2019
The program will not work on Windows 95 to 2000.
The download is free and it is available in three editions: Standard, Shizuku, and Tsukumo. Users can go to several websites to access the tool. Hit the download button and follow the prompts.
If you need a reliable storage and durable software reader, CrystalDiskMark ranks very high. Users give it solid marks in all of the categories that really count. The bottom line is, this program performs all of the crucial testing you need to keep your hardware safe and secure.
Additionally
CrystalDiskMark puts out the important information you need to monitor your program's performance. You can see everything in real time. So, you can tell if your hard drive is losing power or malfunctioning. The test results will help you understand how to proceed.