Advertisement
---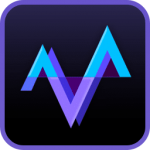 CyberLink AudioDirector

Download
AudioDirector is a product offered by CyberLink which allows the user to edit and manipulate the video sounds. The program is very easy to access, it integrates perfectly with other products of the developer to offer a range of functionality. Thus, you can very easily improve the overall performance of the sound a video or even reduce the noise. If you have enough advanced technical knowledge, you can also record your own tracks with professional tools that are available together with this software.
Software details
---
Software description
---
CyberLink AudioDirector offers different types of audio effects and you can easily add them to your tracks by selecting them in the TimeLine. The latest version of Audio Director helps you manage the track of the sound in a surround environment. It works beautifully with other CyberLink products in order to improve overall performance of the workout.
Other features of the program include:
• Inbuilt tools to record the multi-tracks and add audio effects
• Powerful tools to visually select and retrieve.
• Technologies to analyze and repair the audio
• Free download sound clips and music jingle from DirectorZone
• Up to 7.1 channel audio with support for multiple formats, such as MPEG-2, 3GP, AVI, M2TS, and MP4
Conclusion
CyberLink AudioDirector offers so many features and great overall performance in terms of quality. So, have a look at the minimum requirements requested by the developer. Computers with limited hardware can suffer enough to run it, which can introduce sluggishness and constant crashes. Upgrade your computer if you don´t have enough space before downloading this program.