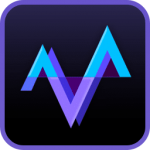 CyberLink AudioDirector Download
AudioDirector is a product offered by CyberLink which allows the user to edit and manipulate the video sounds. The program is very easy to access, it integrates perfectly with other products of the developer to offer a range of functionality. Thus, you can very easily improve the overall performance of the sound a video or even reduce the noise. If you have enough advanced technical knowledge, you can also record your own tracks with professional tools that are available together with this software.
CyberLink AudioDirector is fully compatible with other CyberLink Director products, having a seamless integration to support creators. The set of tools in AudioDirector covers a wide range of editing and effects presets so that you never need another audio suit even. To support creators, tutorials and video guides have been created so that you make the most out of CyberLink AudioDirector and become a professional audio editor.