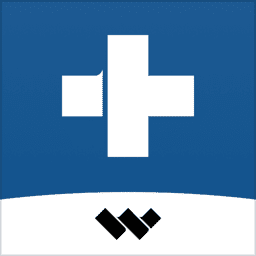 You may stop stressing over lost text messages and contacts on your Samsung phone or erase images from your SD card on your Android device. Recovering lost data from an Android phone or tablet is easy with the help of the Wondershare Dr.Fone Toolkit for Android phones.
Wondershare Easy to use on Windows and macOS, Dr.Fone Toolkit is a collection of tools for fixing mobile devices. Dr.Fone is your go-to tool to resolve software-related issues on your iOS and Android devices. It's the ultimate mobile phone management suite, an indispensable tool for any professional or individual with a hectic schedule. You can use your personal computer or Mac to fix problems with your mobile device. It is unnecessary to have experience with electronics, computer hardware, or software development to use the tool well.
Screen Unlock
The "Screen Unlock" and "System Repair" feature in Dr.Fone Toolkit are among their most popular components since they allow users to restore access to their device without the assistance of specialists. The Screen Unlock tool can unlock any iOS or Android smartphone, even if the user has forgotten the passcode or unlock pattern. On the other hand, System Repair can fix various software problems that manifest as undesirable behavior in Android and iOS devices. This utility may repair multiple errors, including boot loops, frozen operating systems, and more. An independent iTunes Repair tool may fix any iTunes-related issue on any iPhone, iPad, or iPod touch model.
Phone Backup
Dr.Fone Toolkit allows you to back up your phone's contents to your computer, from whence you may retrieve them and use them on the same or a different device. It's a great plan B if you want to be ready if something happens to your phone. In addition, it will help you transfer your entire profile to a new phone. You may back up everything or just the items you specify with just one click. Restoring information from an on-hard-drive backup follows the same rules. This might be a general group, such as "contacts" or "call history," or it can be more specialized, such as "photos," from which you select individual images. Select incremental restore to return only the data lost due to deletion or corruption. You may quickly restore your phone to its original settings without losing any data.