---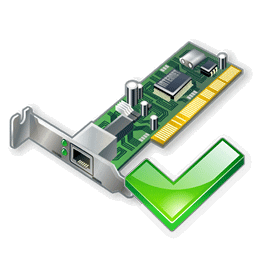 Driver Identifier Download
Outdated drivers can cause your PC to slow down and malfunction. Driver Identifier is a type of software that will search through Windows computers and pick out different drivers. This particular driver could have gone missing during system updates or may be too old. That can cause your device to act erratically. DriverIdentifier locates your lost driver instead of forcing you to search your PC for it. Within mere moments, the driver can be located by this software. This software uniquely communicates with hardware to make sure that your device is at optimal performance.
Software details
---
Windows 10 / Windows 11 / Windows 7
Software description
---
How This Software Works
When using Driver Identifier, you can access a guide that will walk you through the steps involved. The layout of the main screen is simplistic, so you can navigate the app freely and easily. The drivers are located, and the older or missing drivers are targeted as the main concern. You are then given a list of options. These options include the latest version of the necessary drivers for your system. This software aims to keep your device up-to-date and working properly, with the proper number of drivers.
The Main Features of Driver Identifier
Driver Identifier seeks out drivers that are compatible with your system. This means that the software is incredibly PC-specific and will not provide you with an appropriate list of drivers. It is a vital tool that will give you a driver updates list. This list sends you to a website for the driver updates list and you go from there. You will also be made aware of necessary updates for your PC drivers. These features all work together to create impressive software that will join with your device's hardware. This partnership will zero in on and correct the problem. Due to the software being so compact, you are able to store the app on your device. You will not have to worry about it taking up too much space.
The Advantages of Using This Software
Because you are sent to a website for the driver updates list, the process is similar to pulling up web pages. These web pages will take you through the proper channels without complications. You will be led to suggestions that directly correspond to your device. This product can offer a simple fix to malfunctioning personal computers. When the Driver Identifier is utilized, it generates an online report that explains in great detail the condition of each driver. You will thus be alerted of which drivers are in need of updating. Once you have obtained this product, you will have the ability to use it offline as well. This increases overall portability and usability.
Try Driver Identifier
Your drivers are important parts of making sure that your personal computer is working adequately. Even one driver not working properly can harm your device. Quite simply, any small issue can do permanent damage to your PC. That includes outdated drivers and drivers that may be missing. And with Driver Identifier, you will not have to locate it yourself. Without this software, it could take hours to determine the issue. But with Driver Identifier, the issues can be found and resolved in less than a minute. Allow this revolutionary software to fix this frustrating issue that your device may be having and increase your PC's performance today.