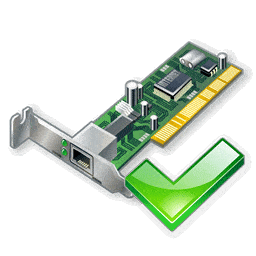 Driver Identifier Download
Driver Identifier quickly scans and identifies missing, corrupt or outdated drivers. Automated updates keep your drivers up-to-date and correctly installed.
Driver Identifier's driver database is the largest in the world. It is Compatible with all major Operating Systems ,including Windows XP & Vista & Win 7& 8& 10 (32/64 bit). Its enormous scanning speed helps you locate any unidentified driver in minutes. No more searching for hours to find a correct device driver.
Driver identifier efficiently identifies unknown devices on your PC from its huge updated library of hardware component vendors. So that you can download an appropriate fitting driver for it easily but carefully without damaging anything important inside it . It displays comprehensive information about all installed software and hardware which makes problem diagnosis much easier and faster.
One -Click Updating
With Driver Identifier's one-click updating feature, users can identify any outdated. The missing drivers through a quick scan from their PC and easily update them with just a single click. This eliminates the need for manually searching for, downloading, and installing individual diver files found on various manufacturer websites. All device information ,including driver name, release number, version compatibility automatically updates by the program. The entire process takes place within minutes ,so customers can rest assured that their systems are always running in optimal condition.
Custom Support
One of the best aspects of Driver Identifier is its great customer support team which is available 24/7 to assist users. The support can assist in case of user experience with any connection or other technical issues related to updates and offer answers regarding product query. In addition to providing online chat service, email ticketing services where customers can submit tickets directly from the Driver Identifier dashboard. The customers quickly receive comprehensive resolutions to whatever issue they may be facing. Installing its user-friendly software on your computer will help you keep all of your system's drivers up to date.