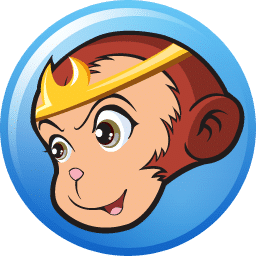 DVDFab is a top-notch DVD ripping program that is the gold standard of what to look for in the world of in a computer product. The features in this product make one wonder how we could have made it this long without it, and are that much more grateful it exists.
The interface is also designed with the user in mind as well. In fact, most people find that the setup is geared toward the consumer since it offers a very flexible and logical setup. That means you are going to be able to figure out what you need to do and have the chance to tailor the results to give you the best possible experience.
One negative aspect of DVDFab is that some of the encryption on Blu-ray discs will prevent you from getting a copy of some films that are out there. If you aren't sure about the films you are looking to rip and convert, you should download a free trial and see if some of your Blu-ray films can benefit from DVDFab.
DVDFab boasts an astonishing 6 copy modes: Full Disc, Main Movie, Customize, Split, Merge and Clone/Burn. The program is easy to use, even for a novice, but the quality of the finished product is a professional as if it were made by, well, a professional. Customizing the ripping process is amazing with an a la carte approach, no all-or-nothing requirements, here. But perhaps the best of all is that the decryption tool is built-in and runs automatically without prompting. There are almost too many features to list, and each version of the program has attributes that are specific to each version.
Available Editions
There is a DVDFab product for any DVD ripping need a person will ever have at any given time. This softwareAll-In-One includes pretty much every DVDFab product available separately. The software Blu-ray Toolkit combines the three other Blu-ray products available (Copy, Rip (3D Plus) and Converter) offered in one convenient bundle. DVD Copy can be used to copy a DVD to a blank disc or a hard drive and is available in six modes. DVD Ripper allows one to rip or convert a DVD to different audio and video formats. Blu-ray Copy is a version with four copy modes and the ability to copy a Blu-ray disc to a blank Blu-ray disc, DVD disc or hard drive. Blu-ray Ripper (3D Plus) has the capability to convert a 2D/3D Blu-ray to other 2D/3D videos.
DVD Creator allows you to convert a video file into a video format that is then able to be burned to a blank disc.Blu-ray Creator is an awesome program which enables conversion of a video file on PC to BD-Video format which can be viewed on a physical player or on PC software. Blu-ray to DVD Converter allows you to convey a Blu-ray disc to a DVD, which in turn can be played on a DVD player. DVD to Blu-ray Converter boasts many rave worthy features.
The merging and converting of multiple DVD titles from various DVD sources into one folder, ISO file or Blu-ray disc, with the added option of creating a Blu-ray menu just for the fun of it, are what make DVDFab one of the best. The Video Converter version allows for converting video among any of the well-known AV formats, make the video easily customized and then playback is versatile among many types of consoles, media players and devices at your leisure. Lastly, Media Player lives up to its name by playing all types of discs, folders and files.
Final Say
One of the top DVD ripper/converter/player/copier/creator programs available for purchase. DVDFab is a jack of all trades in the technology sphere. One can't find another program with as much bang for the buck.