Advertisement
---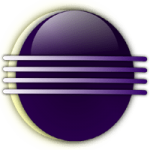 Eclipse SDK is a remarkable achievement by Eclipse Foundation that facilitates software, mobile and web developers. It is a free user friendly tool that contains all necessary functions. It is an efficient Java IDE that should be tried out by every developer at least once.
Software details
---
Windows 10 / Windows 7 / Windows 8
Software description
---
If you're looking to develop different IDEs, you can start with Eclipse SDK. Developed by Oracle, professionals, and beginners can use this free development kit as such. You can run it on pretty much any platform, so it's highly accessible for all types of users.
It is an integrated development that offers all features for free. Eclipse SDK is used to develop an entire development environment for Java. Indeed, it's a potent and highly reliable tool for development. You can customize it to better suit your workflow. Besides, there are so many plugins available from the web to extend its functionalities. It supports most programming languages, so you can code anything you like.
Features of Eclipse SDK at a glance
Supports most programming languages
Built-in compiler
Highly-customizable
Support for plugins
Great documentation
Active development
Completely free
Available for all platforms
Great community of users
In-depth review of functionalities and features
Supports most programming languages
Eclipse SDK supports most programming languages. No matter program you're developing, you can utilize the power of Eclipse SDK. In detail, it supports the following programming languages:
C
Ada
Rust
Erlang
Perl
Haskell
NATURAL
Prolog
Lua
JavaScript
Julia
R
D
Fortran
Scheme
Ruby
Ruby on Rails
Python
C#
PHP
Clojure
Lasso
ABAP
Groovy
COBOL
C++
Scala
Built-in compiler
Eclipse SDK has a built-in compiler, so reviewing and compiling code will be more comfortable. If you have a powerful machine, compiling be faster. The SDK's performance will depend on the project size you're working on and your computer's power.
Highly-customizable
Eclipse SDK is highly customizable. You can tinker with anything from the theme to its whole interface. Start from scratch or use templates made by users worldwide. We're sure that you'll love developing even more when your development environment suits your taste.
Support for plugins
If you want to code a different language, you can do so with Eclipse SDK. When you want to add functionality or change the SDK behavior, you can also do it. There are no limits when you use plugins. These extensions can add functionalities for you. Also, you can change the behavior of Eclipse SDK if you want to modify something.
Great documentation
If you're beginning to code, you'll appreciate all the guides you can get. In using Eclipse SDK, you will have access to extensive documentation. It contains all the things that you need and required to configure to get started with the SDK.
Active development
Eclipse SDK is actively developed and maintained by Oracle. Many developers around the world help with the development and testing of new features. It's a great tool to have.
Completely free
Eclipse SDK is completely free. Also, it is open-sourced so that everyone can review and learn from its code.
Available for all platforms
It doesn't matter whether you're using Linux, macOS, or Windows; you can use Eclipse SDK to the fullest. It is distributed for free for all platforms, so all developers can jump right in and start coding.
Great community of users
There are thousands of users of the great Eclipse SDK. Together they form a community of grateful and dedicated users. Do you want to be a part of them? Download and get started with Eclipse SDK today!
Alternate Softwares