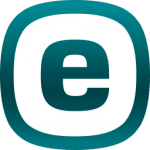 ESET NOD32 Antivirus Download
ESET NOD32 Antivirus is an effective security solution for your PC. It protects your PC in real-time from a myriad of online threats. You can scan files present in system memory to ensure they are free from malware. The quick and efficient customer support service facilitates you to discuss your concerns and understand the functionalities of the application. It's a licensed tool and you can evaluate its free trial for 30 days maximum. This product is owned by ESET and they regularly update it. You can download this software on your Windows PC and easily install it with its installation wizard.
Software details
---
Windows 10 / Windows 7 / Windows 8
Software description
---
It's extremely important you should install an effective security application on your PC. For this purpose, ESET NOD32 Antivirus 2019 is your go-to solution. It provides effective protection from online as well as offline threats.
Scan Your PC
ESET NOD32 Antivirus helps you make sure no malware has targeted your data. You can run a scan on system drives. It'll detect potential malware and upon receiving your approval, it'll eliminate infected files.
Sometimes, you may want to scan particular files instead of scanning the entire system memory. At such times, you can benefit from its advanced scan options. It facilitates you to choose particular folders you want to scan and also scan external storage devices.
Monitor System Activities
It helps you keep an eye on system activities so as to reduce the risk of malware attacks. ESET Antivirus maintains a log of all important program events. It also keeps you updated with protection statistics. You can take a look at running processes and close unwanted processes. It also provides you with an insight into the amount of read and written data.
Automate Tasks
You may not have time to update the application, maintain a log, perform system scans or check system startup files for potential errors. ESET NOD32 Antivirus makes your work easier. You can automate these tasks and the software will perform the required activities on its own as per your preferences.
Manage System Settings
When you update Windows OS or install a new application, system settings tend to change. With the help of its system cleaner tool, you can review and modify system settings. If your system is malfunctioning, you can revert it to its previous state.
Internet Protection
ESET NOD32 Antivirus also offers effective protection from online threats. When you browse the internet, you may visit an unsafe website that can infect your PC with malware. This software guides you about such threats and blocks malicious websites.
It also scans all Emails you send or receive via an Email client. ESET NOD32 Antivirus blocks Emails that are likely to contain malware. It scans websites you visit and alerts you about phishing scams.
All in all, ESET NOD32 Antivirus keeps your PC safe from spyware, viruses, Trojans, worms, phishing, and hacking attacks. It effectively detects malware and eliminates it to protect your personal information from unauthorized access. Its simple user interface is the major reason why experienced users and beginners alike can benefit from its features.