---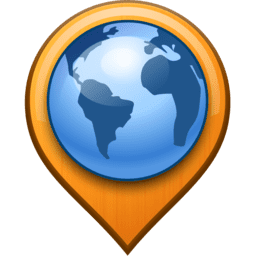 GARMIN Express is a comprehensive and user-friendly application that provides extensive control over your GARMIN device. The ability to customize the data displayed, update firmware and maps, and manage settings makes it an essential tool for anyone using a GARMIN GPS unit. While there are some areas that could use improvement (such as file management), GARMIN Express is overall an excellent program.
Software details
---
mac / Windows 10 / Windows 11
Software description
---
The Garmin Express software is designed expressly to work with all of the Garmin products. After downloading the app to your desktop, you will have the ability to manage and update everything on your computer. The set-up process is very easy and all you have to do is follow a few prompts. The utility is free of charge. With Garmin Express, you never have to worry about updates even if you're not connected. Everything is saved so you can pull it up at your discretion. If you need to understand the Garmin process, several tutorials are available.
Garmin Express is very simple to use because of its great interface. If you use this app, it is highly recommended that you also use a Garmin account to keep your data synched.
What Is Garmin Express Used For?
Garmin Express is one of the best software apps used for mapping, creating routes, and transferring data. Additionally, the app allows you to do things like get golf course updates by using a USB cable. If you are into fitness, it can be synced to keep up with your fitness data. Everything can be managed through one platform. Users can also receive critical updates throughout the year.
What Is The Difference Between Garmin Express And Garmin Connect?
While express and connect can work together, they have some distinct differences:
Garmin Express:
Updates maps and software
Transfers data from one device to another
Creates waypoints
Manages all Garmin devices
Garmin Connect:
Updates maps and software
Tracks user activity
Shares data between users
Allows users to join online activities
How To Download Garmin Express
Garmin Express is compatible with both Windows and Mac. As of right now, the app is not compatible with phones, iPads, or notebooks. These devices simply do not have the space needed to download large maps. Bluetooth connection is possible, but it will take a very long time. You will need to download the application to the desktop and a high speed internet connection is required. Whether you are downloading to Windows or Mac, you need to have at least 20 GB of available disk space. You can use a USB cord to transfer data if needed. If you have any issues with the download, you can reach out to support for troubleshooting tips.
To install Garmin on Windows 7 or higher, here are the following instructions:
Navigate to Garmin Express page
Click Download to Windows tab
Click on downloaded Garmin Express file
Check the terms and conditions box
Click options box if needed
Click on install
After the download finishes, click on launch Garmin Express
To install Garmin on  Mac IOS, do the following:
Navigate to Garmin Express page
Click the Mac download option
Click to open the Garmin Express file
Click Garmin Express installation icon
Follow the installer's instructions.
Close installer after installation completes
Eject the mounted drive
Open applications folder
The Garmin Express icon should be double clicked.
What Are The Issues With Garmin Express?
The unfortunate part about Garmin Express is that there are many issues. While there are many good issues, problems still arise at the most opportune times. One of the main concerns is data syncing is not reliable. This also includes map data downloads and route transfers. Users complain that there are far too many bugs and inconsistencies. Crashes are also a major headache that needs to be addressed as soon as possible. So if you can get beyond the unreliable parts and the many bugs, the program offers good service.
There are a number of troubleshooting options you can try if Garmin is acting up. Do they work? Well, according to users, sometimes. WiFi issues, bad data connection, VPN issues, and constantly having to start your phone aren't very endearing to potential customers. But one of the best troubleshooting options you can do is make sure everything is completely updated.
Pros –
Map data and firmware updates
Data transfer to other devices
Easy Garmin Connect sync
Golf course view
Cons –
Crashes too frequently
Downloading and updating inconsistent
The Best Features Of Garmin Connect:
Map Updating – Easily get the latest detailed information at your fingertips
Software Updates – Updates are lightening fast and easy to install
Syncing with Garmin Connect – You can upload all of your favorite activities and even obtain wellness data
Content Management – All content is accessible. Even find store and accessory maps
Voucher Redeeming – Use a product key to access maps and other services
Marine Chart Updates – Transfer data to a marine device by way of a memory card.
Golf Course Updates – View golf course updates in real time via a golf device
Even with all of the troubles, Garmin Express is considered one of the best GPS devices in its class. The installation process is simple and all a person needs to do is to follow simple instructions. Garmin has a long list of devices that are compatible with the Express app, including swimming, golf, diving, running, exercise, and more. There are many features to help you manage your devices. This is very handy if you are planning to explore a new area. So, whether you want to download routes, transfer information, or keep yourself updated with fitness information, Garmin Express is the device you need.
Alternate Softwares