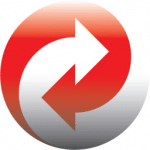 GoodSync facilitates users with an efficient way to synchronize data between multiple devices and to create backup of sensitive data. It is very helpful when you are dealing with files that are very important for you and their loss may cause you problems. It is suitable for both home users as well as office workers who are want to take precautionary steps for preventing data loss. It can synchronize folders among different devices, can find out the difference and let you copy content for generating backup of data.
The setup file of GoodSync tool can be downloaded from our published link. After successful downloading, execute this setup file. Choose the language of installer. In the setup wizard agree with the terms of license agreement. The wizard will then display a number of software components that you must select as per your choice. The components are concerned with creation of shortcut icons at particular locations. Click the Install button to start the process of software installation and it will be done soon.
User Interface:
Upon running the GoodSync software for the very first time, you can choose the type of connection that you want to create. You can either connect other devices with your system or can keep local connection within the system only. There are two types of jobs that the software can perform: Synchronize and backup. You can choose the job and enter its name for performing the desired task. You can select the folders by browsing through your system memory and then analyzing the selected folders. The job can be configured automatically.
Features:
GoodSync can provide synchronization between more than one directory within a system, between a PC and storage devices such as disks, USB drive and mobile phones or between a computer and server by using or not using cloud service. The updates are propagated quickly to provide higher data consistency and low resources are consumed. It offers chained sync for multiple devices that are not connected to each other directly. It can sync folders via servers of SMB, FTP, WebDAV, Secure FTP and Amazon S3.
The software helps you avoid losing your documents, files, images, music and much more with simple options. It lets you automate the process of device sync for saving your time and you can also schedule the backup to be performed at selected time. The backup and sync processes can be done without any file monitoring services. It provides you with safe and secure cloud storage. It can encrypt backups, compress folders, copy locked files, set limit on the bandwidth usage and works with a reliable approach.
Support:
GoodSync is supported for Microsoft Windows, Mac OS X, iOS, Android and Linux operating system. It can run on Windows XP, Vista, 7, 8, 8.1 and 10 versions with both 32 bit and 64 bit architecture support. Users prefer to try its free version for duration of 30 days before purchasing its license. Though it is available with limited features but the users can get much awareness by using the trial.