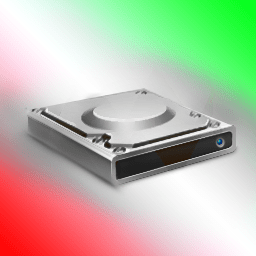 Hard Disk Sentinel Download
With Hard Disk Sentinel, users can monitor, analyze, and diagnose problematic hard disk drives. The self-monitoring system also allows users to check health and performance. With Hard Disk Sentinel, users get the most comprehensive options and alerts to keep their data safe. Users are always made aware of any concerns or data breaches. Additionally, the system displays the disk temperature to show whether or not it is overheating.
The software is very easy to use. If you look at the main interface, you will find the following important disk information:
Overview – This checks the heat performance of the disk of your choosing. You can see and detect all status updates
Temperature – This tab will keep a history of minimum temperatures and help detect any issues that could make them increase.
S.M.A.R.T. – This displays the attributes of the selected disk.
Information – This gives all of the disks details including model, serial number, height, weight, and more.
Log – You can get information about how the log is maintained.
Disk Performance – You can monitor how data is transferred, including the speed rate.
Alerts – This will give important updates and the date and type.
If you have a computer with a hard disk and want access to your data at anytime, you may need Hard Disk Sentinel. You may also need it if:
You have a removable rack with an interior hard drive.
You have a computer notebook
You have a server with a high disk load.
You want continuous monitoring of your computer's health and integrity.
You want to keep track of sensitive data and don't want to spend money on recovery.
Pros And Cons
Pros –
The material is comprehensive
Great customer service
Works well with all Windows
Numerous options to monitor disk space
Hotkeys can be configured
It improves the PC's hard drive performance.
It is a powerful tool to monitor the hard drive.
Offers real-time analysis
Has a free and premium version
Provides comprehensive reports
It diagnoses a full range of issues.
The best software to monitor the health of your PC
Cons –
First time users may have difficulties
CPU and RAM usage may run high
System crashes have been reported on some of the Windows OS
Safety
Hard Disk Sentinel is considered safe. Users have never reported any major issues with the software itself or the download.
Hard Disk Sentinel is an easy to use program and the downloading is also very simple. All you need to do is press the start button. The entire process should only take a few minutes. Once it opens, just follow the prompts to complete it. This utility is supported by the following operating systems: Windows Vista, Windows 7, 8.1, 10, 11, 95, 96, 98, and 98 SE, Windows ME and Windows NT.
This dynamic and powerful disk monitoring tool is reliable and one of the best on the market. The utility has the ability to test, diagnose, and repair disks and maintain data. If you are interested in effective software that will detect disk failures and provide the best protection, download Hard Disk Sentinel.