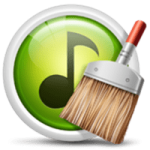 Leawo Tunes Cleaner Download
Leawo Tunes Cleaner is a suitable solution to manage your music collection. It can check iTunes library and local music collection to identify incomplete files. It finds relevant information over internet through an effective scan and fills missing metadata. It is a reliable music organizer that automates the music fixing operation.
Leawo Tunes Cleaner is a reliable application that manages iTunes libraries and local music in an efficient manner. You can organize music collection and remove duplicate entries.
Music Cleaner:
The software performs an efficient scan on iTunes library and shows the list of all music files. You can clean unnecessary files and fill up metadata. It searches internet to find missing information such as album name, album artwork, artist and year of release. You can also fill up the data manually or save the file as it is for future editing. It helps you keep all your iTunes music files organized and makes search easier. Apart from iTunes library, you can also perform similar functions on music files present in local library.
Duplicate Cleaning:
Music files oftentimes take up a lot of space in system memory. Leawo Tunes Cleaner helps you look for duplicate files to ensure that no media file is repeated. It runs a thorough scan on music libraries and displays results quickly. You can run a quick scan and specify search parameter from available options of name, artist, album, file size or time. You can also run a deep scan with low, medium or high intensity. Once it locates all the duplicate files, you can take necessary action. It is recommended to remove duplicate files to create space for distinct music.
Music Files:
You can also cleanup music files on individual basis. The option named Open Music Files helps you browse through computer hard disk or external storage device. You can load the file after locating it. The music file must be in the formats of MP3, WMA or M4A if you want to fix it. It identifies missing information and efficiently finds it to help you maintain your favorite collection. You can click Fix All button to find relevant information. Apply button updates your music files while clicking the Home button will lead you to main screen.
Settings:
Leawo Tunes Cleaner is a user friendly tool that can accommodate your preferences. You can visit settings section to specify different options. General settings deal with application language, music fixing settings and replacement of original songs metadata with new information. You can choose various proxy settings including server, host, port, name and password through Network tab. You can also enable automatic updates and specify the frequency of checking automatic updates.