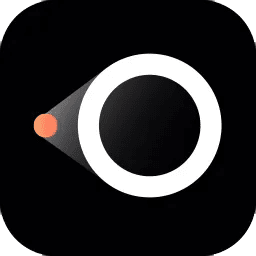 LetsView is a free application that helps you connect your phone or tablet to your desktop and lets you share, transfer and mirror images from one device to another.
LetsView allows remote file sharing, data transport, photo exchange, and real-time video and audio sharing between desktop computers and mobile devices . With LetsView you can now use your phone's high-quality camera while working at home. This includes live streaming videos or recording HD videos directly with any screen size without lag. Moreover, users can also take advantage of features like Whiteboarding documents which help them draw diagrams during presentations. The tool supports over 40 different platforms allowing connectivity on both iOS & Android via WI-FI, Hotspotting ,or QR scanning. It works without cables or extra software downloads making it easy for everyone. Additionally, using an optional password protection security feature, one can ensure that their data is secured when connecting with other networks.
Simple Setup Process
The first major feature of LetsView is its simple setup process. After downloading the app on both your mobile device and PC/Mac (or another TV), install the respective components on each side. Then, run them to establish an Internet connection between both devices. The user interface had designed for intuitive usage . So, beginners can enjoy this wonderful all-in-one screen streaming solution without much effort in learning complicated functions.
Multi Window Sharing
The second helpful feature found in LetsView is its ability to enable simultaneous multi-window sharing across different platforms. Such as Android phones, iOS tablets, Windows PCs & Macs laptops, which are perfect for small workgroups. Users need quick collaboration tools during business meetings or seminars. Furthermore, this desktop client allows users to transfer large number of images / videos up till 1080p resolution directly into recipient's local folder. While "mirrorcasting" onto big screens (in case you have broken HDMI cables).