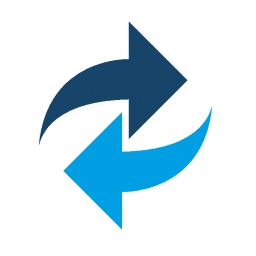 To be precise, Macrium Reflect is efficient computer software that for backup of user data files and recovery of data in case of accidental removal. The backup can consist of files that are present on hard disk or CDs. You can use it to ensure that your data is safe and can from other resources.
Macrium Reflect Free Edition is a paid computer application with two different versions available for home and business uses. The trial of both versions remains valid for 30 days. The software enables you to clone your files, folders, the whole hard drive of the system or its specific partitions by creating its image and then recover the content through this image whenever you need.
Content Backup:
With the help of backup feature of Macrium Reflect, you can easily clone a disk on your computer or make an image of multiple partitions of your hard disk for keeping the data safe. Furthermore, you can create bootable Rescue media, add boot menu option to start the Reflect recovery environment and can view the details about partitions of the current system hard disk. A backup definition list is maintained for helping you view, edit, schedule and execute image definition files. You can schedule backups on the daily, weekly, monthly or yearly basis.
Restoration:
Macrium Reflect allows you to restore your important data through image or a backup file. You can browse for it by going through the folders in your PC and selecting the appropriate file or image. You can sort the backup data by their location, backup date or the file name. This will help you find the necessary file with more convenience. Then you can restore the whole drive or its smaller portions at any location according to your requirement.
Other Features:
Macrium Reflect supports differential and incremental backups. It can efficiently merge multiple folders into a single backup file. You can create a backup of only those specific folders or files that you need and skip irrelevant content of the drives. For the protection of backup files, you can enable passwords to avoid intrusion by unauthorized users.
Time and Space Saving Functions:
Macrium Reflect Free Edition is an efficient application that provides features that can help you save your precious time and space on the disk. Since backup, restore and disk imaging processes take up a lot of time. Therefore, scheduling feature is introduced for automation of these tasks. You can schedule the tasks for when you do not need your system for important work. On the other hand, the software compresses a backup file to save space on the disk.