Advertisement
---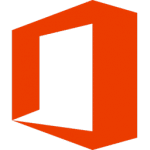 Microsoft Office 2021

Download
One of the most widely used software packages out there is Microsoft Office, also referred to as MS Office. The goal of its design is to be a complete solution to all your office needs, as it strives to replicate all the functions of an average office setting on a computer, which is why it was named so. It's been around for an incredibly long time, as far as computer software today goes, and that is a result of the vision and competence of its creator, Microsoft founder Bill Gates.
Software details
---
mac / Windows 10 / Windows 7 / Windows 8
Software description
---
Microsoft Office 2021– You will find Microsoft Office on nearly all the laptops, PCs, smartphones, tablets and other supporting devices. With the recent expansion of smartphones and tablets, technology has changed a lot. Microsoft Office has managed to stay in the competition by not ignoring the requirements of fingertip operators. No one wants to keep out-dated and miss sales.
Getting your job done has never been easier, all thanks to Microsoft Office 2018. Designed for work on the go, Microsoft Office includes Word, Excel, Powerpoint, Microsoft Outlook, OneNote, Publisher, and Access on your PC.
Microsoft Office Updates
Microsoft updates their suites after every couple of years to blend in the latest standards of technology, allow better user experience and make sure that the applications run smoothly. The 2021 version has some impressive graphics, and the contrast between different colors allows easy navigation through multiple interfaces. Nearly all of the changes streamline the Microsoft Office experience. You can easily edit PowerPoint 2021 slides and highlight cells in Microsoft Excel. To have the real experience, you need to use Microsoft Office with a physical mouse and keyboard.
Major Improvement
By using this app, your office becomes an internet based app through which, you can use office from any Internet-based system, get regular updates, develop coordination and save documents in Cloud.
Should I Buy It?
All of the features work well in both forms. There is no sort of any shortcoming or a significant bug in the Microsoft Office that would hamper your activities – offline or online. As advertised, all of the core functions work correctly. Now, the question is to have it or not? Well, it depends on your usage. Professionals and even some students will need a complete range of Office suite services.
Conclusion
Microsoft has worked hard for touch screen users by introducing the ribbon-hiding option and large buttons for smooth operation. Extending Office with the help of web services a lot of things have improved, as different third-party tools will be a part of Office apps.
Certain twists are a treat, like the all-new PowerPoint's Properties pane, Excel's enhanced PivotTable tools and charting and the improved comments option of the Word.
Alternate Softwares